Sofia PALDANIUS (SWE)
Sweden
Languages:
English, Swedish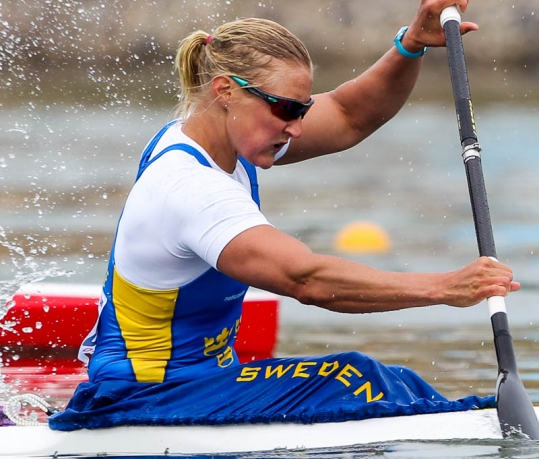 Biography
Further Personal Information
PLACE OF RESIDENCE
Jönköping
HIGHER EDUCATION
Language Studies, Literature, Media and Communications - University of Gothenburg/Jonkoping University/Malmo University
WHEN/WHERE DID YOU START CANOEING/ KAYAKING?
She took up canoe sprint at age 14 in Jonkoping, Sweden
REASON FOR TAKING UP THE SPORT
She had tried many sports but enjoyed the community of Jonkopings KK so chose to pursue canoe sprint
HOBBIES
Spending time with family and friends
CLUB
Jonkopings KK: Sweden
NAME OF COACH
Martin Hunter [national], AUS
SPORTING PHILOSOPHY/ MOTTO
 "I have all the possibilities. Joy is my main motivator."
SPORTING RELATIVES
Her younger brother Fabian has competed in canoe sprint at U23 international level