Susan SEIPEL (AUS)

Australia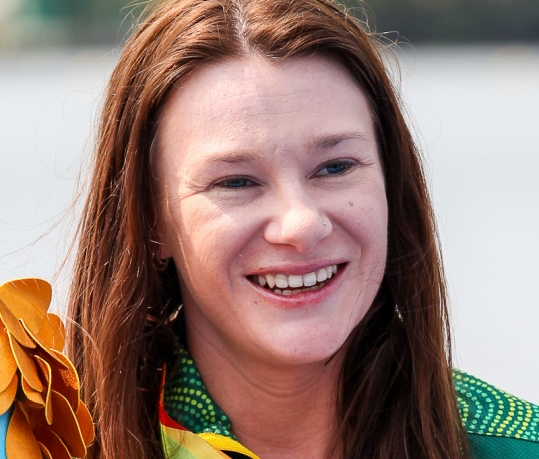 Biography
Further Personal Information
NICKNAME
Snoozen (rhymes with Susan and I am fond of sleeping)
PLACE OF RESIDENCE
Gold Coast, QLD
HIGHER EDUCATION
Diploma, The University of Queensland
WHEN/WHERE DID YOU START CANOEING/ KAYAKING?
I began kayaking in 2012 at the Brisbane Canoeing Club. 
REASON FOR TAKING UP THE SPORT
She had previously competed in Para equestrian dressage at international level. "Unfortunately it was very expensive and I was relying on my parents to fund my dreams of riding. I was spending all my money on horses and didn't have any money to move out of home or support myself, so reality hit. Canoeing happened very randomly. I found out about a come and try canoeing day being held by Olympian Amanda Rankin. She told me about the Para canoeing community and connected me with coach Andrea King, and then it was love at first stroke."
For 13 years I competed at national and international level in Para Equestrian Dressage and decided to take a break from the sport in 2011. I was looking for a new sport to do so I attended a come and try day for kayaking run by Australian Olympian Amanda Rankin. Amanda encouraged me to take up Paracanoeing. 
HOBBIES
Traveling the world, movies, tennis, reading. Working with animals, doing charity work
CLUB
Brisbane Canoeing Club
NAME OF COACH
Andrea King
NATIONALITY OF YOUR COACH
Australian
SINCE WHEN HAVE YOU BEEN COACHED BY HIM/ HER?
2012
TRAINING REGIME
"We train six days a week, on the water from around 06:00 most mornings. We have some recovery time during the middle of the day and then an afternoon session, usually in the gym or another water session. In between we have physio, pilates and stretching." 
SENIOR INTERNATIONAL DEBUT YEAR
2014
SENIOR INTERNATIONAL DEBUT COUNTRY
Russia
SENIOR INTERNATIONAL DEBUT COMPETITION
World Championships
SENIOR INTERNATIONAL DEBUT LOCATION
Moscow
MEMORABLE SPORTING ACHIEVEMENT
Winning bronze in the KL2 200m at the 2016 Paralympic Games in Rio de Janeiro. Winning Gold in V1 and Bronze in K1 at the 2015 ICF Canoe Sprint World Championships in Italy
MOST INFLUENTIAL PERSON IN CAREER
Mum
SPORTING PHILOSOPHY/ MOTTO
"The tough moments are difficult to deal with at the time but they can also show you what you are really made of and how strong you really are. Working hard, being persistent, and adaptable to change has helped me overcome the tough moments and achieve my goals."
FAVOURITE PADDLING COURSE
Milan, Italy
FAVOURITE FOOD
Veggie sushi rolls
FAVOURITE MUSIC
Silverchair, Powderfinger, Nirvana
AMBITIONS
To compete at the 2020 Paralympic Games in Tokyo
AWARDS AND HONORS
2014: Sporting Wheelies Senior Female Athlete of the Year Award. 
2010: Equestrian Queensland Para- Equestrian of the Year Award. Sporting Dreams Developing Athlete Award.
2007: The Queensland Young Achiever Coates Sports Award.
OTHER INFORMATION
<B>Classification</B><BR/>KL2 <BR/><BR/><B>Origin of Impairment</B><BR/>Congenital (lizcantor.com, 07 Jul 2016)<BR/><BR/><B>Impairment Details</B><BR/>She was born with arthrogryposis multiplex, a rare condition characterised by the fusion of joints and a lack of muscle formation in the legs. (lizcantor.com, 07 Jul 2016)<BR/><BR/><B>Awards</B><BR>She was named the 2014 Senior Female Athlete of the Year by the Sporting Wheelies and Disabled Association in Queensland, Australia. (basketball.net.au, 26 Nov 2014)<BR><BR>She received the 2010 Para Rider of the Year Award from Equestrian Queensland in Australia. (susanseipel.com, 27 Nov 2010)<BR><BR>She received the Coates Sports Award at the 2007 Queensland Young Achiever Awards in Australia. (susanseipel.com, 22 Sep 2007) <BR><BR>
OTHER SPORTS
I represented Australia in Para Equestrian Dressage and won a Bronze medal. I held national and state records in Swimming.