Takuya HANEDA (JPN)
Japan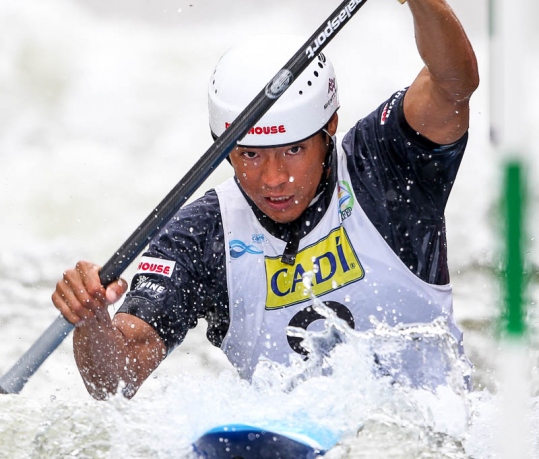 Biography
General Interest
Nicknames
Takujcik (shinobi.jp, 04 Oct 2007)
Awards and honours
In 2014 he received the Aichi Prefecture Sport Achievement Award in Japan. (aichi.jp, 14 Jan 2015)
Famous relatives
His father has served as director of the Aichi Prefecture Canoe Federation in Japan. (toyota.aichi.jp, 06 Oct 2015; asahi.com, 10 Oct 2010)
Ambitions
To claim gold at the 2020 Games in Tokyo. (hanedatakuya.com, 20 Sep 2015; sports.mikihouse.co.jp, 19 Aug 2015; aitai.ne.jp, 07 Feb 2015)
Other information
TRAINING MOVE
After finishing high school in April 2006, he moved to Slovakia to train with European athletes and take advantage of the facilities there. He combined his training with studying at Comenius University in Bratislava. (aitai.ne.jp, 01 Jan 2015; hanedatakuya.com, 14 Apr 2014; koseijp.co.jp, 04 Oct 2007)
Sport Specific Information
When and where did you begin this sport?
He took up the sport at age nine.
Why this sport?
He was influenced by his father and older brother.
Club / Team
Miki House Sports Club: Japan
Name of coach
Akie Baba [national], JPN
Training Regime
He trains for four hours a day in Bratislava, Slovakia.
Further Personal Information
Date of birth
17 July 1987
Residence
Bratislava, SVK
Occupation
Athlete, Student
Higher education
Physical Education - Comenius University: Bratislava, SVK