Tamas JUHASZ (HUN)
Hungary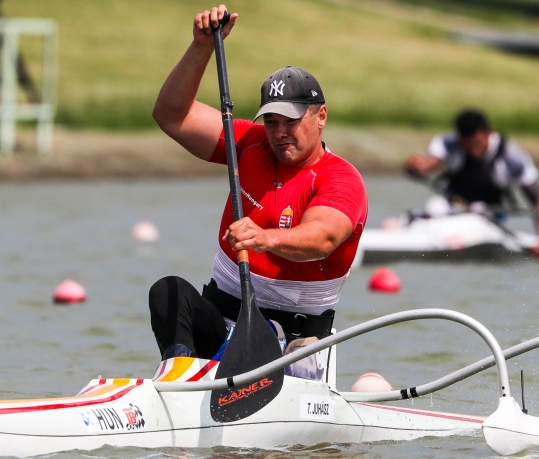 Biography
Further Personal Information
PLACE OF RESIDENCE
Veresegyhaz
WHEN/WHERE DID YOU START CANOEING/ KAYAKING?
2012 Budapest
REASON FOR TAKING UP THE SPORT
I always loved sports. I like water sports very much. After my accident I decided not to give up and I found new goals to achieve. 
NAME OF COACH
Istvan Pruzsina
NATIONALITY OF YOUR COACH
Hungarian
SINCE WHEN HAVE YOU BEEN COACHED BY HIM/ HER?
2012
TRAINING REGIME
Water training 5 times a week during the summer. In colder weather, I do indoor training. 
SENIOR INTERNATIONAL DEBUT YEAR
2012
SENIOR INTERNATIONAL DEBUT COUNTRY
Hungary
SENIOR INTERNATIONAL DEBUT COMPETITION
Canue
SENIOR INTERNATIONAL DEBUT LOCATION
Gyor
MEMORABLE SPORTING ACHIEVEMENT
None. I like all of my competitions because I have to overcome challenges. 
MOST INFLUENTIAL PERSON IN CAREER
Fernando Fermandes
SUPERSTITIONS/ RITUALS/ BELIEFS
Catholic
SPORTING PHILOSOPHY/ MOTTO
Only the losers give up. The others are all winners. 
AMBITIONS
Compete in the paralympic games
OTHER SPORTS
wheelchair fencing