Timothy ANDERSON (AUS)

Australia
Languages:
English, broken Spanish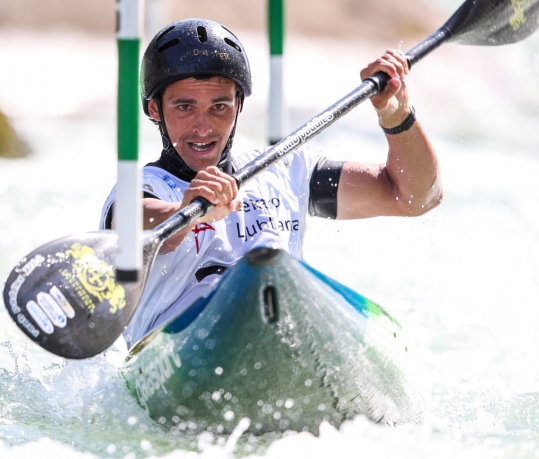 Biography
Further Personal Information
PLACE OF RESIDENCE
Sydney
HIGHER EDUCATION
Currently undertaking a bachelor of biomedical engineering/bachelor of science
WHEN/WHERE DID YOU START CANOEING/ KAYAKING?
In 2006 I decided to try kayaking on the Yarra River because my older brother had been doing it for a few years in the Eltham College school program.
REASON FOR TAKING UP THE SPORT
My older brother did it and it looked fun so I was always really keen to get in a boat.
HOBBIES
Paddling, watching and playing AFL, knitting and Netflix and chillin' Field hockey, hiking, skiing and uni
CLUB
Melbourne Canoe Club and PVC
NAME OF COACH
Julien Billaut
NATIONALITY OF YOUR COACH
Australian / French
SINCE WHEN HAVE YOU BEEN COACHED BY HIM/ HER?
since 2013
TRAINING REGIME
In the summer I train with the rest of the Australian team in Penrith, generally 1-2 times per day as many times as possible on the whitewater. In the off-season, I am a student and can only train on the course a few times per week and it takes me over an hour to get to training. I have done a lot of aerobic running training in the past, having played a lot of field hockey until I specialised in kayaking in 2012. I enjoy pushing myself really hard and getting the great feeling of nailing a move better than ever before.
SENIOR INTERNATIONAL DEBUT COMPETITION
2016 World Cup in Prague, Czech Republic
MEMORABLE SPORTING ACHIEVEMENT
The first time I ever raced on the Penrith whitewater course when I was 13 years old and managed to make it down almost the entire course, nailing every move I encountered until the Deep Fryer move at the bottom where I was so scared that I just rolled for no reason on both runs. Oddly it was the most satisfying race I have ever done. 2002 primary school hopscotch champ
MOST INFLUENTIAL PERSON IN CAREER
Campbell Walsh. My parents allowing me to compete and train at my best, and my coach Julien Billaut for showing me a whole new world of canoeing which I never knew about.
TRAINING PARTNER(S)
Daniel Watkins, Jaxon Merritt, Lucien Delfour
HERO/IDOL
Michal Martikan, Olympic Champion. Any Olympic champions
SPORTING PHILOSOPHY/ MOTTO
Love it, do it. Slow is smooth, smooth is fast
FAVOURITE PADDLING COURSE
Pau, France and Ivrea, Italy are my favourite courses because of the amazing unique whitewater that they have.
FAVOURITE FOOD
Spaghetti bolognese
FAVOURITE MUSIC
Dave Dobbyn - Slice of Heaven
AWARDS AND HONORS
2017 Australian National Champion Men's K1
OTHER SPORTS
Field hockey. Skiing if I'm ever around for winter