Tina DIETZE (GER)
Germany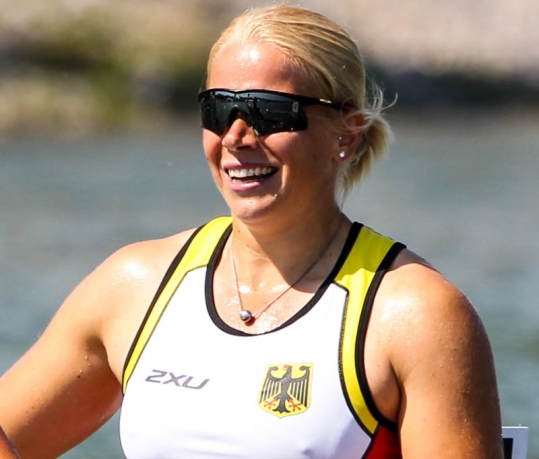 Biography
Further Personal Information
PLACE OF RESIDENCE
Leipzig
WHEN/WHERE DID YOU START CANOEING/ KAYAKING?
She first tried the sport at age five and began competing at age seven
REASON FOR TAKING UP THE SPORT
Her cousin encouraged her to try the sport. 
HOBBIES
Inline skating, baking, reading
NAME OF COACH
Kay Vesely [club, national], GER; Reiner Kiessler [national]
MEMORABLE SPORTING ACHIEVEMENT
Winning gold in the K2 500m at the 2012 Olympic Games in London
SPORTING PHILOSOPHY/ MOTTO
"Believing is winning."
AWARDS AND HONORS
In 2012 and 2013 she was named Female Athlete of the Year in Saxony, Germany. (lvz.de, 12 Jan 2014; kanu-sachsen.de, 2013)In 2012 she was awarded the Silbernen Lorbeerblatt [Silver Laurel Leaf] in recognition her achievements at the 2012 Olympic Games in London. (bundespraesident.de, 07 Nov 2012)In 2009 and 2010 she was named Sportswoman of the Year in Leipzig, Germany. (sparkassen-team-london.de, 09 Feb 2012)