Tom LIEBSCHER-LUCZ (GER)
Germany
Languages:
English, German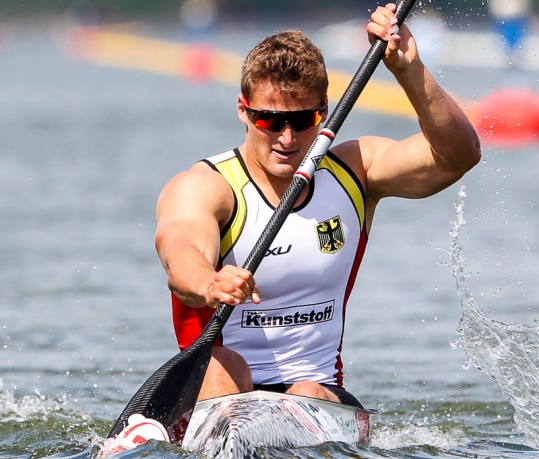 Biography
Further Personal Information
PLACE OF RESIDENCE
Dresden
OCCUPATION
Army, Athlete, Student
HIGHER EDUCATION
Transport and Logistics - Technical University of Dresden
WHEN/WHERE DID YOU START CANOEING/ KAYAKING?
He began paddling in 2003
REASON FOR TAKING UP THE SPORT
His sister was active in the sport and her trainer kept asking him to try the sport as well. When he started, he loved it right away.
HOBBIES
Building models, surfing, skiing. (tomliebscher.de, 23 Feb 2016)
NAME OF COACH
Jens Kuhn [club], GER; Arndt Hanisch [national], GER; Reiner Kiessler [national]
SENIOR INTERNATIONAL DEBUT YEAR
2011
MEMORABLE SPORTING ACHIEVEMENT
Winning gold in the K1 500m at the 2013 World Championships in Duisburg, Germany
AWARDS AND HONORS
In 2016 he received the Sports Award of Dresden, Germany. (dresden.de, 12 Mar 2016)He was named the 2015 Sportsman of the Year in Dresden, Germany. (dnn.de, 13 Mar 2016)He was named the 2012 Talent of the Year in Dresden, Germany. (tomliebscher.de, 31 Mar 2012)