Tomasz CZAPLICKI (POL)

Poland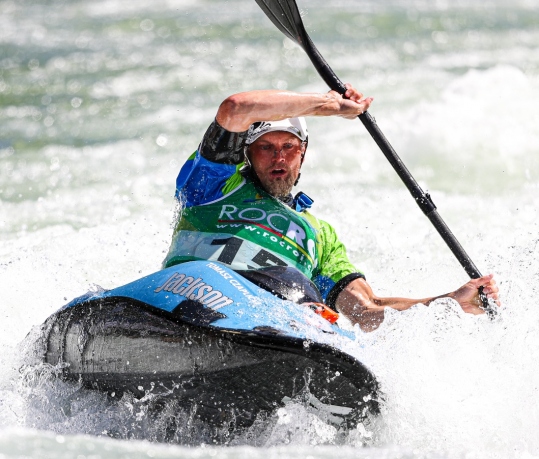 Biography
Further Personal Information
OCCUPATION
Kayaker, Kayak coach, traveller, sports teacher, water and mountain rescuer
REASON FOR TAKING UP THE SPORT
It's a long story, but it started from an accident at jet ski. I wasn't able to walk or run because my right leg was in bad shape but I could paddle. That's how it started at age of 10. When I was able to move normally again I started to paddle more and more white water. At age of 16 I took a part in my first freestyle event. Meanwhile I was also training swimming and some other sports like martial arts, but always freestyle kayaking was that thing which gives me true pleasure. In 2011 I met Zofia Tula and from that time we are travelling together to train freestyle, white water kayaking and to compete in international events. 
Kayaking is my passion and way for life. To be able to paddle more together with Zofia we created our kayak school and we both are teaching freestyle and white water kayaking and travelling around the World.
HOBBIES
ski, snowboard, diving, travelling, fixing boats
MEMORABLE SPORTING ACHIEVEMENT
2017: Makinito Contest 1st. place
           Open German Championships 1st. place
           Euro Cup 1st. place 
           Polish Championships 1st. place
2016: World Cup 1st. place 
           European Championships 2nd. place 
           Polish Championships 1st. place 
2013: World Championships 3rd. place 
           Euro Cup 2nd. place 
Multiple Polish Champion and international events medalist
FAVOURITE PADDLING COURSE
I have a list of my favourite features and San Juan wave is in top 3 in the World :)
FAVOURITE FOOD
Bife de lomo con mixta
AMBITIONS
To hear the Polish National anthem standing on the top spot of the World Championships podium. That's my goal! 
OTHER INFORMATION
Favourite movie - The Godfather
OTHER INFORMATION
Sponsors - Jackson Kayak, Palm Equipment, G'Power Paddles, Jelenia Plast, Fjord Nansen, Sony Mobile PL, Czaplickifun Kayak School