Tristan CARTER (AUS)

Australia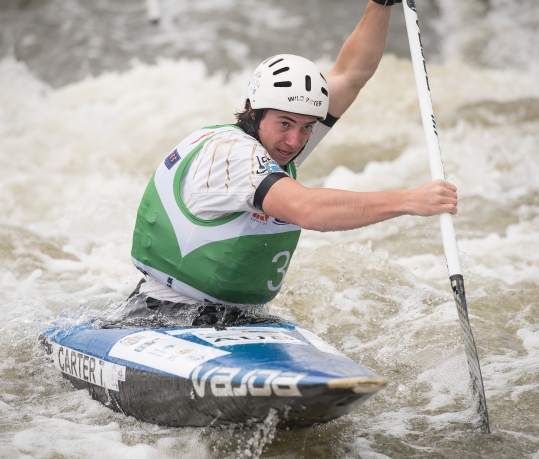 Biography
Further Personal Information
PLACE OF RESIDENCE
Rosanna, Melbourne
WHEN/WHERE DID YOU START CANOEING/ KAYAKING?
I started kayaking at age 10, and I started in my hometown in Melbourne.
REASON FOR TAKING UP THE SPORT
My sister originally started paddling, and i watched her and thought it might look like fun, so i decided to get in a boat myself, and I haven't looked back since.
HOBBIES
Surfing, Guitar, Skating
CLUB
Melbourne Canoe Club
NAME OF COACH
Warwick Drapper, Stuart McIntosh, Mike Druce
NATIONALITY OF YOUR COACH
Australian
SENIOR INTERNATIONAL DEBUT YEAR
2015
SENIOR INTERNATIONAL DEBUT COUNTRY
Slovakia
SENIOR INTERNATIONAL DEBUT COMPETITION
Word Cup
SENIOR INTERNATIONAL DEBUT LOCATION
Liptovsky Mikulas
TRAINING PARTNER(S)
Warwick Drapper
HERO/IDOL
Matej Benus, Benjamin Savsek, Vavrinec Hradilek
SPORTING PHILOSOPHY/ MOTTO
"No matter how many times you get knocked down, you just gotta get back up"
FAVOURITE PADDLING COURSE
Bratislava, Slovakia
FAVOURITE MUSIC
Hard Rock, Alternative Rock, 90's Rock
AMBITIONS
To represent my country in as many international competitions as i possibly can.
SPORTING RELATIVES
Jake King (Play's AFL football for Richmond FC)