Zofia TULA (POL)

Poland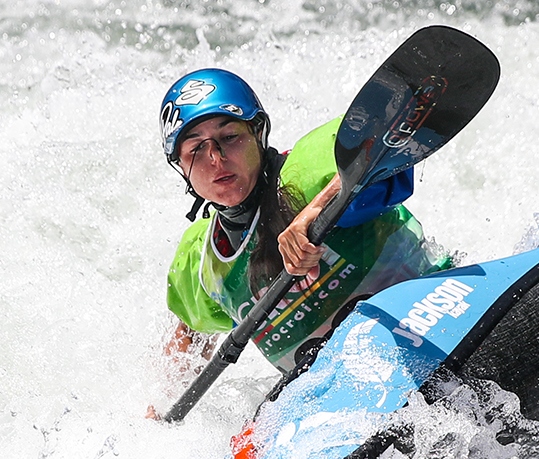 Biography
Further Personal Information
OCCUPATION
Student (Art of media)
REASON FOR TAKING UP THE SPORT
When I was 8 years old, I started regularly paddling with my parents in 2 person kayak on rivers. I liked the most this part of river when was some little rapids. When shows opportunity to starts paddle on white water, my family started do it with our friends. During couple years we was paddling almost every weekend and gradually starts paddle more difficult rivers. One time I saw some guy who did cartweel to avoid the rock in the river I fell in love in freestyle kayaking. I decided that I must to learn it. Started freestyle aged 19
HOBBIES
Travelling, photography, design, graphics, sport (snowboarding, other forms of kayaking, fitness, pole dancing, skates, horse riding, climbing, long boardnig) love doing new things
MEMORABLE SPORTING ACHIEVEMENT
2011 - first start in freestyle competition - Polish Championships. Euro Cup Champion 2017 / 2nd in World Cup 2016. 
FAVOURITE PADDLING COURSE
Hard to say, is a lot of great playspots in the World. Every is different and better for different moves. I really like this one in San Juan - it's perfect to do Mc Nasty from backsurf.
FAVOURITE FOOD
Spicy food :)
AMBITIONS
Make that in women category will be similar or bigger points for runs than in men category ;) My first goal is to brake 1000 points in single run in ICF rules.
OTHER INFORMATION
Favourite TV - Shameless (serial)
OTHER INFORMATION
Polish Champion (since 2012)
OTHER INFORMATION
Sponsors - Jackson Kayak, Palm Equipment, G'Power Paddles, Sony Xperia, Fjord Nansen, Jelenia Plast, CzaplickiFun Kayak School & Shop