Germany's Andrea Herzog and France's Nicolas Gestin took slalom gold and Great Britain's Mallory Franklin and Czech Vojtech Heger extreme kayak gold on another day of high drama at the ICF Canoe Slalom World Cup final in La Seu, Spain, on Sunday.
Gestin took the second world cup gold of his career in a dramatic men's C1 final where nearly half of the 10-man final picked up 50-second penalties for missing gates.
The 22-year-old from Brittany had a penalty free run on a very difficult course where many favourites made mistakes. The win in Sunday's final brought him also the overall win in the 2022 World Cup series, which was decided only after the last competitor on the start line of the final crossed the finish line.
"It was really stressful to wait. I knew Miquel (Trave) can do a show in La Seu, and he did it, but he had a little penalty," Gestin said.
"It's a game and it was a good game today and I am really happy to play with this guy and we will continue for many years I hope. My run was not very good at the top, I fought all through the middle section where I was fast.
"After, I just did my job. I tried to do something great in the last spin. I know I could be faster at the top, because everyone was faster than me."
After four World Cups Gestin was third in the overall standings, and Slovenia's Luka Bozic in the leading position. But the Slovenian made a mistake in Sunday's final that cost him two penalty seconds and dropped him to third.
Miquel Trave from Spain, who won at his home course last year in the World Cup, took the silver.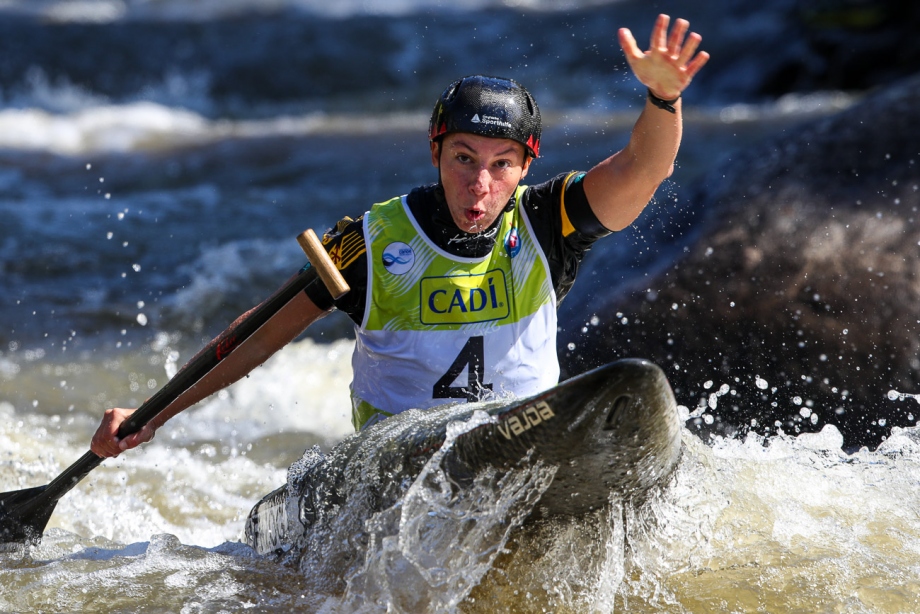 Gestin said the seven-point margin between himself and Bozic for the season-ending trophy underlines his consistency throughout the season.
"It is an achievement for me to show everybody I can win at every race," he said.
"It's a good thing for me. It was important to learn how to win this season. I did it two times in World Cups, in Prague and La Seu.
"I am consistent and I want to keep focused and keep trying and working towards Paris 2024."
Some big names were missing from the final. In a surprising semi-final, Olympic medallists Benjamin Savsek, Denis Gargaud Chanut and Lukas Rohan all made mistakes that brought them 50 penalty seconds.
German world champion Andrea Herzog was the winner of the women's canoe final where the difference between her and Gabriela Satkova from Czech Republic was only 0.06 seconds. Tereza Fiserova, also from the Czech Republic, was third.
"It was not an easy course, it was pretty tricky," Herzog said.
"I had one little stupid touch and some other mistakes. I was just happy as I came through the finish and I was first. I did not think this will be enough for the win today. I am more than happy it was enough. Everyone was fighting, maybe I was doing it just a tiny little bit better today."
Herzog had nice memories of the venue in the Pyrenees even before today's race as she celebrated her first World Champion title in 2019 at this course. Now, she recorded her second World Cup win in the career on the Segre River.
"The beginning of the season really wasn't good, I have struggled a lot," she said.
"At the World Championships, everything was going well again, and now I had two good world cups to end the season. I am more than satisfied and I am happy to have the break after the world ranking race in London."
Tereza Fiserova became the overall winner of the 2022 world cup series after stressful waiting at the finish line. The physically demanding course proved to be a challenge for many, even the best canoe slalom paddler of all times Jessica Fox.
The Australian made a big mistake at the bottom of the course which resulted in a 50 seconds penalty and chances for the overall win were gone.
It was Fiserova who won the series with a total of 251 points. Mallory Franklin from Great Britain was second with 234 points, and Elena Lilik from Germany finished third with 232 points.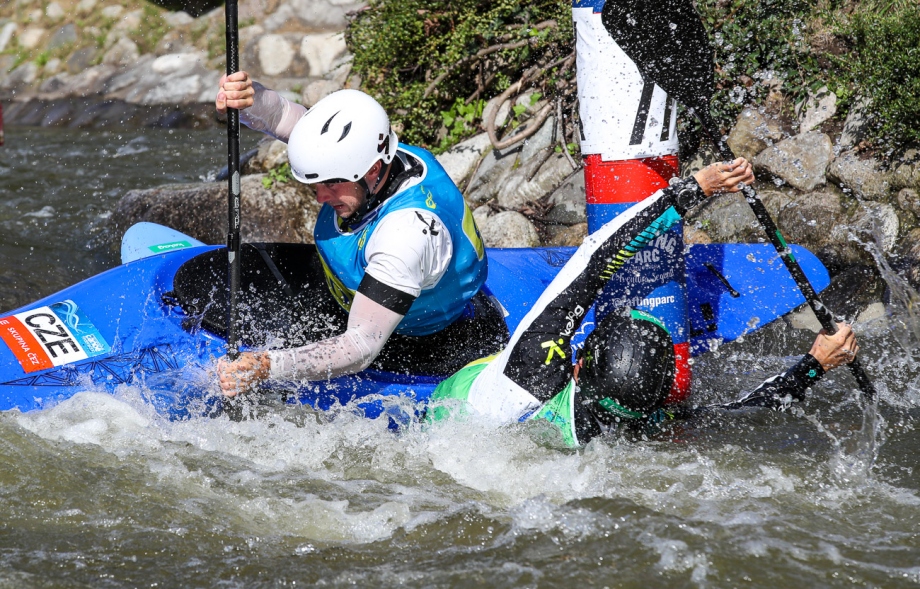 "It's an amazing feeling, because I won the World Cup last year as well. I really enjoyed the first World Cup in Prague. After that I was really fighting in C1. I am glad that I finished at the top," said Fiserova.
The curtain also came down on Sunday to the 2022 extreme kayak season. In the women's event, it was Mallory Franklin from Great Britain who achieved another success of the season. She crossed the finish line in first position, ahead of German Elena Lilik and Spain's Olatz Arregui.
The win also meant Franklin won the overall world cup standings of the series with a total of 204 points. Only two points behind in the overall standings was Tereza Fiserova, while Eva Terčelj from Slovenia finished third in the series.
"I am totally surprised. I knew I wasn't out of it and with double points it always comes down to this race," said Franklin.
In men's extreme kayak it was Czech Vojtech Heger who navigated the best from start to the finish. The 22-year-old is actually a canoeist but loves kayaking in the extreme competition. This time he shared the podium with Manuel Ochoa from Spain and Theo Desvignes from France.
The final run was really crazy. Last week I was fourth in the World Cup. I am really happy now and I enjoy it," he said.
Like Franklin, Heger took the overall win in the world cup standings with Sunday's win. His teammate Vit Prindis was second in the standings, and Theo Desvignes third.
Words: Nina Jelenc. Pics: Balint Vekassy