The 2017 European U23 and Junior Canoe Slalom Championships wrapped up on Sunday, with the C1W U23 title going to Miren Lazkano from Spain, while Marko Mirgorodsky (SVK) was the best in C1M U23 final.
The new Junior C1W European Champion is Monica Doria Vilarrubla from Andorra and 2017 C1M Junior European Champion is Vojtech Heger from Czech Republic.
In a very interesting junior women's C1 final, Andorra's Vilarrubla won the European Champion title and the first ever canoe slalom gold medal at European Championships for this small European country with a population of about 85 thousand people.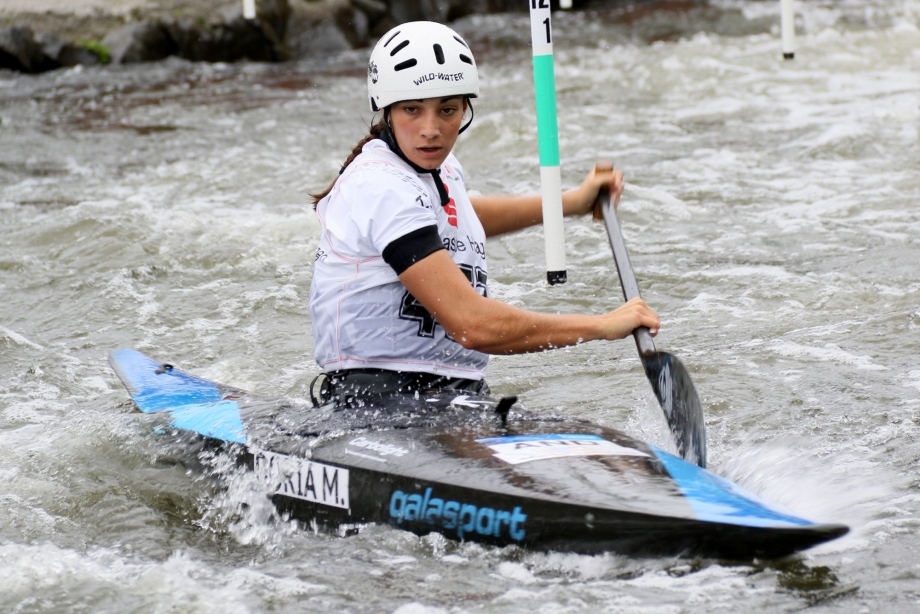 Monica Doria Vilarrubla crossed the finish line 1.13 seconds faster than German Zoe Jakob. This was the first individual medal for Germany at this Championships in front of their home crowd. Gabriela Satkova from Czech Republic picked up bronze medal.
It was an emotional day for Miren Lazkano as well. The Spanish canoeist became an U23 European Champion in Hohenlimburg. Lazkano caught a place in the final with 9th position after the semi-final, but in the decisive run of the championships she showed the best performance so far and picked up the gold medal.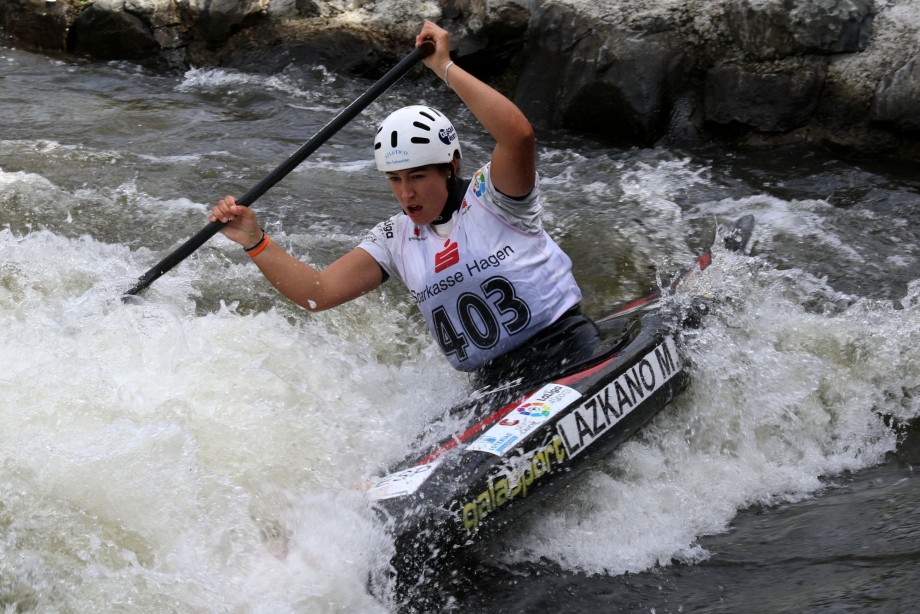 When the last competitor on the start – Nadine Weratschnig from Austria – crossed the finish line and concluded the competition in third place, the Spanish team began to celebrate their second individual gold medal of the championships and the tears started to flown down Miren's cheeks.
"I had a really bad season, but it ended well, so I am happy," Lazkano said.
"Everything went as I expected so I am very happy. The course was very different from the others, but I like it, it's special."
Viktoria Wolffhardt, who celebrated European Champion title on Saturday in the women's U23 kayak final, also only just secured herself a place in the final with 10th result of the semi- final, and showed much better performance in her second run of the day. She finished in a silver medal position, a second faster than her compatriot Nadine Weratschnig who was third.
In the men's C1 U23 final reigning U23 World Champion from Bratislava Marko Mirgorodsky (SVK) celebrated a title on the Lenne River as well. He set a very good time in his final run, but still had to wait nervously for his opponents to finish their runs.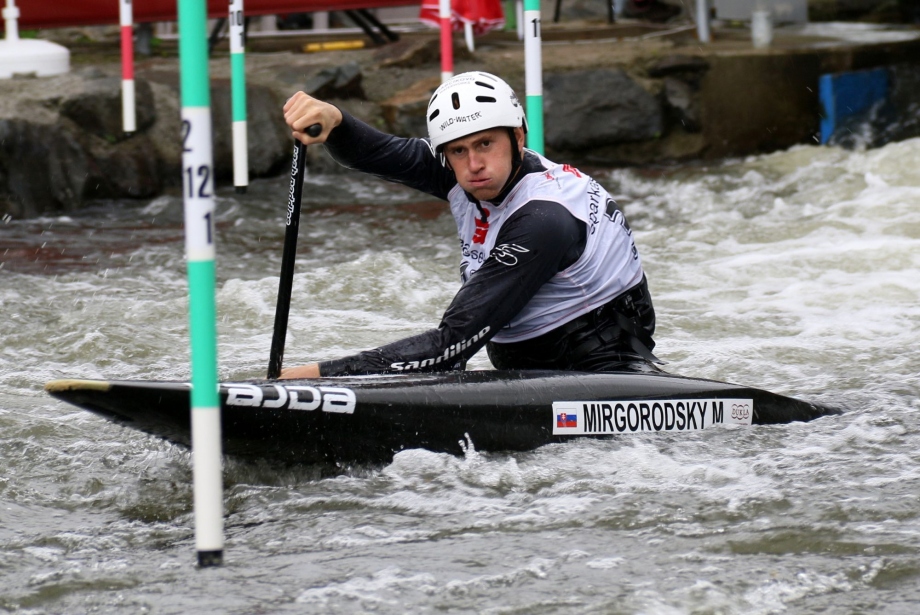 It was a tight decision in the end as only 84 hundredths of a second divided the new European Champion and Lukaš Rohan (CZE) who was third. Cedric Joly from France joined Slovak and Czech canoeists on the podium and received silver medal.
"I am very happy," Mirgorodsky said.
"It was a good run in the final. I did everything well, without problems. I won so I am very happy. Other competitors also had good runs, but my time was good.
"I was really nervous because the last competitors had good runs."
In the last event of the championships Czech athletes continued with their excellent performances. Vojtech Heger and Matyas Lhota finished the C1M Junior final in first and second place and German Lennard Tucherer picked up bronze medal.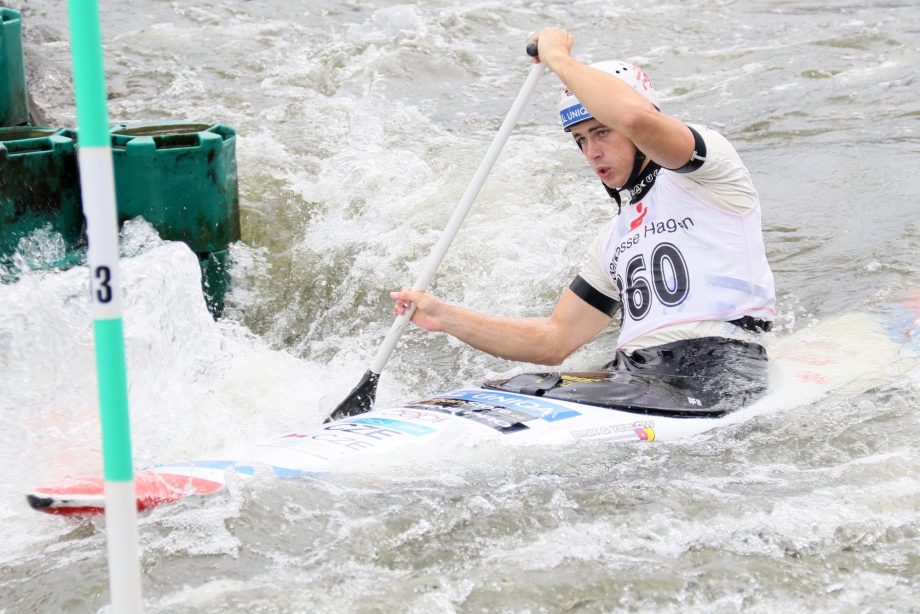 The German athlete won bronze medal also at this year's World Championships in Bratislava. Reigning Junior World Champion Kacper Sztuba (POL) stayed out of the final after mistakes and four penalty seconds and was 18th in the end.
Next Canoe Slalom European Championships for Junior and U23 categories will be organised in Bratislava, Slovakia, in August 2018.
Results: https://siwidata.com/canoe123/eca?SessionKey=siwidata.1190
Livestreaming: https://www.youtube.com/CanoeEurope
RESULTS
C1W U23
1. Miren Lazkano ESP
2. Viktoria Wolffhardt AUT 3. Nadine Weratschnig AUT
C1M U23
1. Marko Mirgorodsky SVK 2. Cedric Joly FRA
3. Lukaš Rohan CZE
C1W Junior
1. Monica Doria Vilarrubla AND
2. Zoe Jakob GER