The New Zealand women's team, Canada's brutal C2 combination, Spain's men's team and Portugal's Fernando Pimenta have shaken off any early season nerves with blistering performances at the ICF Canoe Sprint World Cup in Szeged, Hungary, on Saturday.
Laurence Vincent-Lapointe and Katie Vincent, already red-hot favourites for the first ever women's C2 500 Olympic gold medal in Tokyo, took advantage of a strong tail wind to chase down the early Chinese leaders, knocking a massive three seconds off the previous world best time in the process.
"We stuck to our race plan and it was perfect," Vincent-Lapointe said.
"We knew that the best part of our race is the finish, so we really knew we could get them back."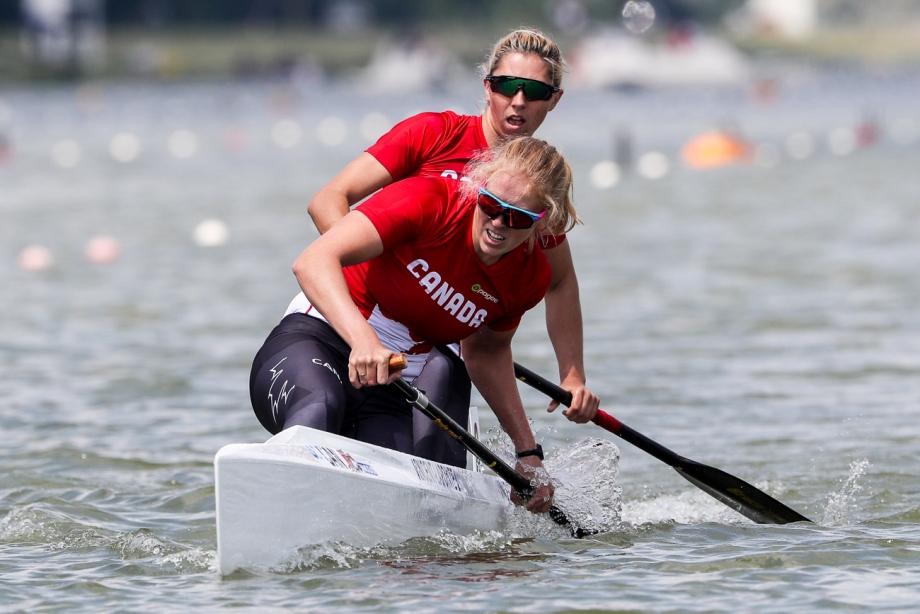 Pimenta was just as impressive in the men's K1 1000, blasting out of the start and leaving a world-class field in his wake as he careered to gold.
After missing World Championship gold by just a fraction last year, Pimenta is determined to go one better when this year's titles are held in Portugal.
"I had a good feeling in this race, but I know I have the possibility of being in better shape and I can work a lot more," he said.
"I want to enjoy the world's in Portugal, and take my best so that I can fight for medals."
New Zealand once again underlined their depth in the women's events. Two time Olympic gold medallist, Lisa Carrington, was rested from the individual events in Szeged, but teammate Caitlin Ryan comfortably filled the void.
"Whenever I get in the K1, I harness my inner-Lisa," Ryan said.
"It's a big feat to live up to her paddling, so whenever I get an opportunity I really want to follow in her suit and build a really good team."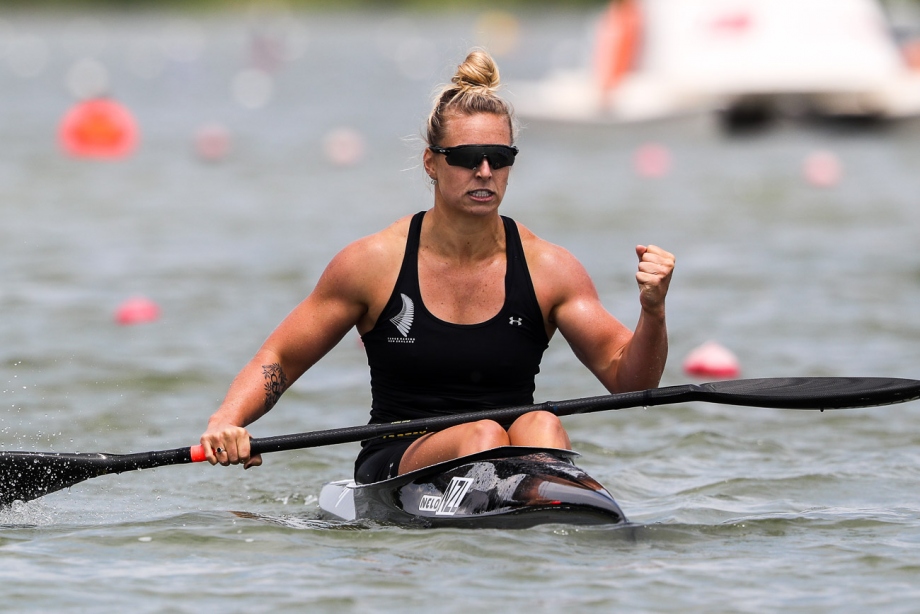 Carrington then teamed up with K4 partner, Kayla Imrie, to win the women's K2 500 in impressive style.
It was the first time they'd raced together in a K2.
"It's awesome that we know we can paddle together and for it to go as well as it did," Carrington said.
"Every partner I've had has had different skill bases, and it's really nice to learn new ways of working together as a team.
"I think it's just awesome to be able to use your whole tool kit and to keep challenging those tool skills in a team boat."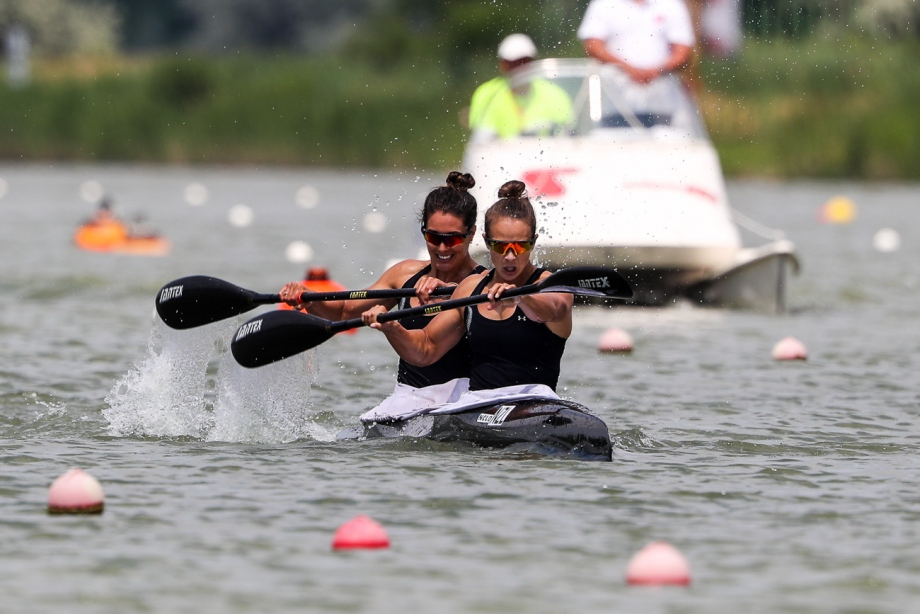 Rio K1 1000 gold medallist, Marcus Walz of Spain, is focusing his attention on team boats this year, and made a perfect start when he paired with Rodrigo Germade to win the K2 500.
"We had a great winter, we trained really hard thinking of this event, because we won it at the World Championships last year," Walz said.
"Last year we came second in the K4 at the world championships, so we know we are one of the best boats in the world, so we just want to try this year for the gold."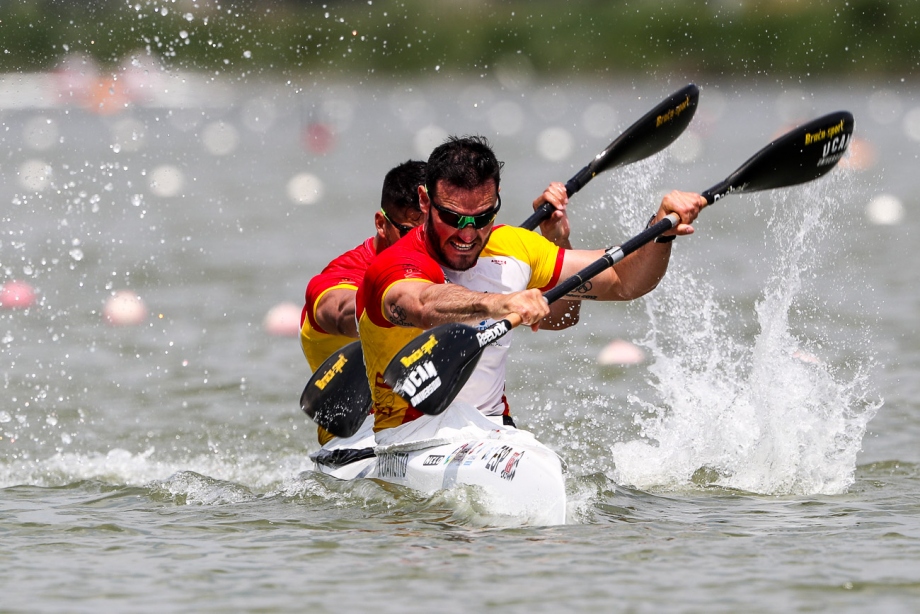 Their Spanish teammates, Cristian Toro and Saul Craviotto, won gold in the K2 200 in Rio, and were back on top of the podium on Saturday.
"It's the first time we've been back together since the Rio Olympics, but we don't train too much because we are also in the K4, we focus on the K4," Toro said.
"But two weeks ago we got back in the K2 and we felt good, so we decide to race again."
The two Spanish K2 teams later joined up to win their heat of the K4 500.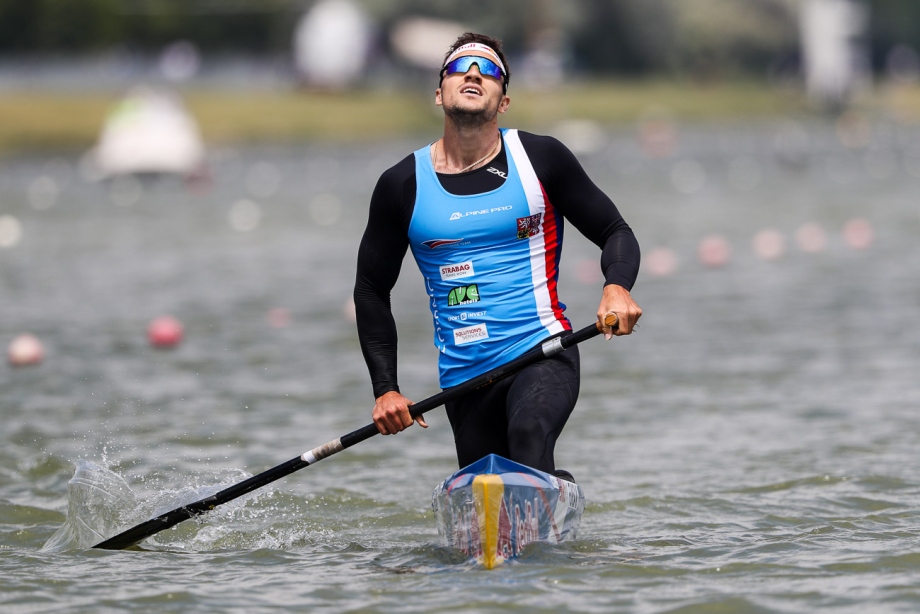 The Czech Republic's Martin Fuksa took advantage of the absence of two-time Olympic gold medallist, Sebastian Brendel, to win the men's C1 1000.
"I'm really happy to start the season off with a win," Fuksa said.
"I'm looking forward to racing against Sebastian, maybe next weekend (in Duisburg)."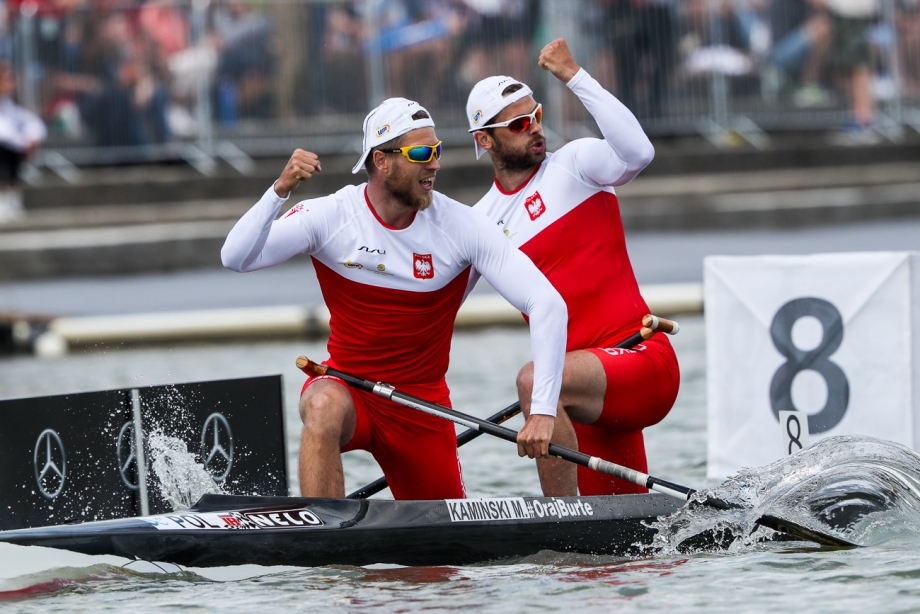 Poland's Vincent Slominski and Mateusz Kaminski won C2 1000 gold last year, but were happy to start their 2018 season off with a win in the C2 500 in Szeged.
"We are training for the 1000, we train our tactics for the 1000, but we start here with the 500," Slominski said.
"We will start our 1000 season at the European Championships."
China's Wenjun Lin and Luqi Zhang won the women's C2 200, holding out Russia's Irina Andreeva and Olesia Romasenko, and Kincso Takacs and Virag Balla of Hungary.
RESULTS
K1 Women's 500
RYAN Caitlin          (NZL)   1.46.576
BODONYI Dora     (HUN)  1.47.748
PETERS Hermien  (BEL)    1.49.059
K1 Men's 1000
PIMENTA Fernando  (POR) 3.24.359
KOPASZ Balint           (HUN) 3.25.647
RODRIGUEZ Roi         (ESP)  3.26.259
C1 Men's 1000
FUKSA Martin            (CZE)   3.44.989
TARNOVSCHI Oleg    (MDA) 3.47.283
TACCHINI Carlo          (ITA)    3.47.361
C2 Women's 200
LIN/ZHANG                           (CHI)  43.082
ANDREEVA/ROMASENKO (RUS)  43.954
TAKACS/BALLA                    (HUN) 44.427
K2 Men's 200
TORO/CRAVIOTTO               (ESP)  31.429
NOVAKOVIC/GRUJIC            (SRB)  31.752
MAZUR/KLICZKOWSKI         (POL)  32.268
K2 Women's 500
CARRINGTON/IMRIE            (NZL)  1.39.018
LEHACI/SCHWARZ                (AUT)  1.39.980
PORTELA/VASCONCELOS    (POR)  1.40.785
C2 Men's 500
SLOMINSKI/KAMINSKI         (POR)  1.37.572
HAJDU/FEKETE                      (HUN)  1.38.472
LUBNIEWSKI/SLIWINSKI       (POL)   1.38.555
C2 Women's 500
VINCENT-LAPOINTE/VINCENT (CAN) 1.53.513
MA/SUN                                    (CHN)  1.54.130
TAKACS/BALLA                         (HUN)  1.55.941
K2 Men's 500
GERMADE/WALZ                     (ESP)   1.26.893
POGREBAN/POSTRIGAI          (RUS)   1.27.809
NADAS/ERDOSSY                    (HUN)   1.27.982