Australia's Jessica Fox brought up a winning double and Germany's Sebastian Schubert broke through for his first gold medal since 2014 on the final day of the ICF Canoe Slalom World Cup in Liptovsky Mikulas, Slovakia.
Fox could not have been more impressive in the women's C1 final, blowing away the field to win by more than seven seconds in cold and wet conditions.
Her final time was an error-free 106.34, with Czech Tereza Fiserova finishing second in 113.96. Great Britain's current world champion, Mallory Franklin, finished third.
The Australian has dominated C1 events in recent years, and will be a short-priced favourite to win gold when the discipline makes its Olympic debut in Tokyo in 2020.
"When I got into that final with a solid run, I just really wanted to charge it and attack it," Fox said.
"I fixed the errors I made in the first run, and I was really pleased and very surprised by that time in the finish. I think the field is growing every year, and the girls are very competitive."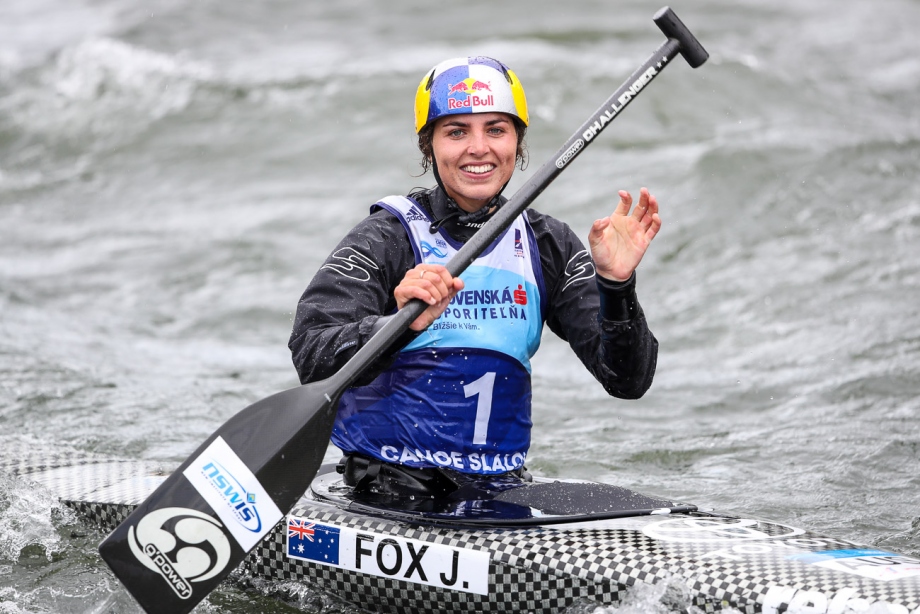 Schubert has to go back to Augsburg in 2014 for his last World Cup gold medal, but showed his very best form to defeat a quality field on Sunday.
Schubert posted a time of 92.06 to edge out Poland's Dariusz Popelia, who landed a two-second penalty, by 0.71 seconds.  Britain's Olympic gold medallist, Joseph Clarke, won the bronze.
"All the sport has changed a bit since the 2013 and 2014 season," Schubert said.
"The guys in the finals take more risks, and that's what I've been training on in the winter, to go closer to the gates. It seems that it's worked.
"My last win was four years ago, so I am super happy to win it now after many fourth, third and second places last year. It's a good way to start the season with a win in a World Cup. I was also in the final at the Europeans, but it's good to win."
The women's extreme kayak gold medal went to experienced creek-boat racer, Sage Donnelly, of the United States.

Brazil's Ana Satila won the silver, and Russia's Alsu Minazova took the bronze.

In the men's extreme kayak, it was Russia's Pavel Eigel who took the gold, ahead of New Zealand's Mike Dawson and Switzerland's Dimitri Marx.
RESULTS
WOMEN'S C1
FOX Jessica            (AUS)    106.43
FISEROVA Tereza  (CZE)    113.96
FRANKLIN Mallory (GBR)  115.10
MEN'S K1
SCHUBERT Sebastian (GER)  92.06
DOPIELA Dariusz         (POL)  92.77
CLARKE Joseph            (GBR) 93.01
WOMEN'S EXTREME KAYAK
DONNELLY Sage            (USA)
SATILA Ana                     (BRA)
MINAZOVA Alsu             (RUS)
MEN'S EXTREME KAYAK
EIGEL Pavel                      (RUS)
DAWSON Mike                (NZL)
MARX Dimitri                   (SUI)