Germany has celebrated double gold on the final day of the fourth ICF Canoe Slalom World Cup in Ivrea, with Ricarda Funk notching her third consecutive K1 title and Sideris Tasiadis his second C1 title for 2017.
Funk has been unbeatable since the second World Cup of the season, and has opened up a commanding lead on the overall standings for 2017.
Her time of 97.80 in Sunday's final, including a two-second penalty, left her 1.14 seconds ahead of Australia's Jessica Fox, with Austria's Lisa Leitner finishing third.
"I'm feeling really good," Funk said.
"Yes there is a little bit of pressure, but I am paddling for me and not for anyone else. So I'm trying to do my best, and I want to be satisfied at the finish.
"Maybe I'm more focussed this year, or maybe it's experience."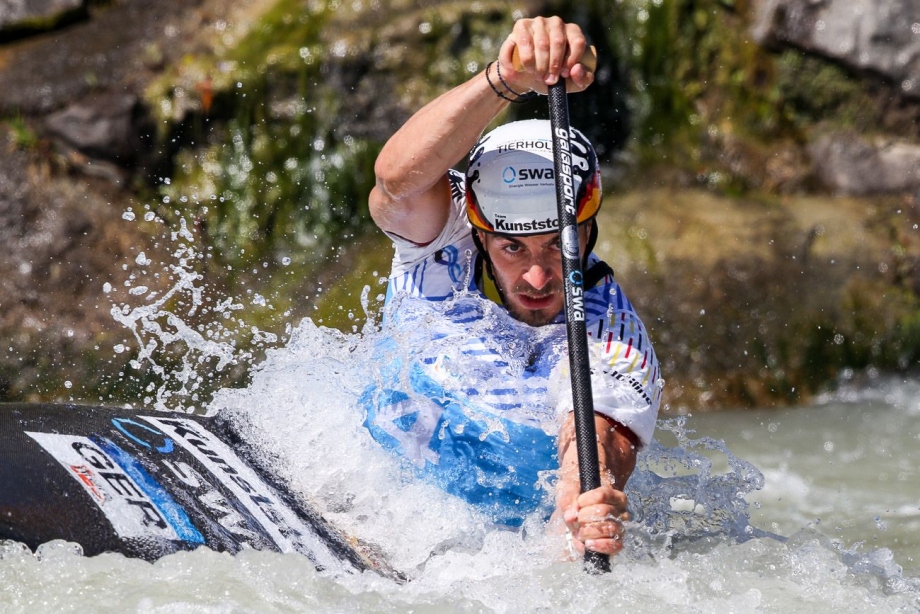 Tasiadis is also enjoying a stellar 2017, winning two World Cup gold medals and two silver medals in a strong consistent performance in a discipline which is very even.
"It's been an incredible year for me until now, because at every World Cup I have been on the podium," Tasiadis said.
"I think this year I am not so much under pressure because it is not an Olympic year. I want to come to the races and have fun.
"Every year in C1 you have to do a perfect run, because if you are not on the line or do one penalty second you will not be able to win the race."
Tasiadis finished in a time of 91.10, with Slovakia's Alexander Slafkovsky second in 91.97 and teammate Matej Benus third.
In extreme slalom, Brazil's Ana Satila won gold in the women's event, ahead of Czech Amalie Hilgertova and USA's Sage Donnelly, while in the men's it was Germany's Hannes Aigner first, ahead of Italy's Christian De Diionigi and USA's Tren Long.
The season-ending fifth World Cup will be held in La Seu D'Urgell next weekend.
RESULTS
Women's K1
FUNK Ricarda  (GER)                 97.80 (2)
FOX Jessica      (AUS)                 98.94 (2)
LEITNER Lisa  (AUT)                99.44 (0)
Men's C1
TASIADIS Sideris  (GER)              91.10 (0)
SLAFKOVSKY Alexander (SVK) 91.97 (0)
BENUS Matej                     (SVK)  94.17 (0)
Women's Extreme
1. SATILA Ana (BRA)
2. HILGERTOVA Amalie (CZE)
3. DONNELLY Sage (USA)
Men's Extreme
1. AIGNER Hannes (GER)
2. DE DIIONIGI Christian (ITA)
3. LONG Tren (USA)
Pics by Balint Vekassy