One week after a car accident left her in a wheelchair unable to walk, Great Britain's Kimberley Woods posted the fastest qualifying time in the women's C1 at the ICF canoe slalom world championships in Bratislava, Slovakia, on Thursday.
Australia's Jessica Fox in the women's K1, Frenchman Boris Neveu in the men's K1, and hometown favourite Alexander Slafkovsky in the men's C1 were the other fastest qualifiers in perfect race conditions at the 2021 season finale.
Woods was the passenger in a car that was hit side-on when returning to her hotel after a training session in Bratislava last week. Still sporting a badly bruised and swollen ankle, Woods said even she was surprised how well she paddled.
"I had a really badly swollen ankle, whiplash, it was really really scary, so just to get on the start line was an incredible achievement for me," Woods said.
"It's changed my perspective a little bit this week, just being out here, with the sun shining. I actually couldn't believe I did such a good run, I really need to have a bit more belief in myself."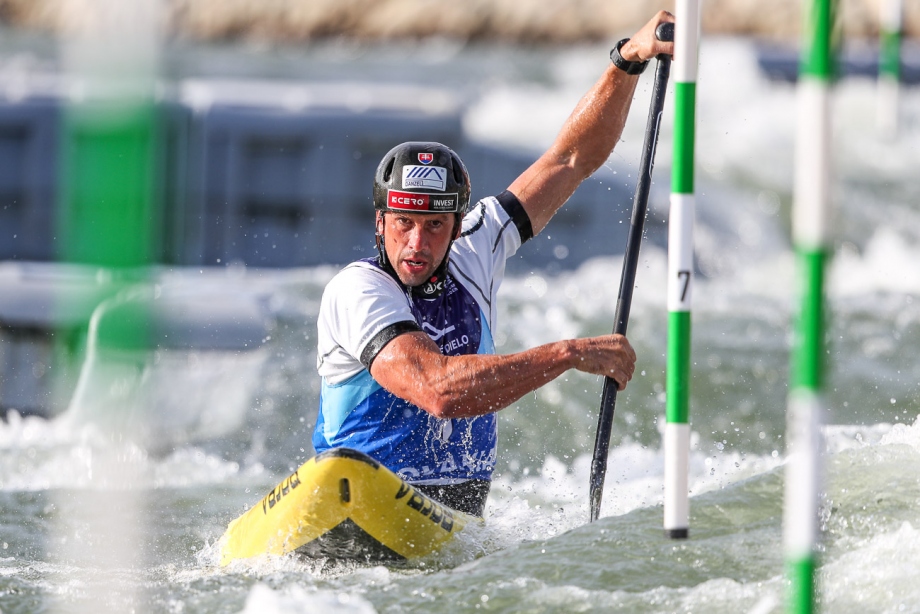 Slovakia's Alexander Slafkovsky, in possibly his final international competition, is chasing his first world title. He took the first step by qualifying quickest in the C1 on Thursday, more than two seconds faster than Olympic gold medalist Benjamin Savsek of Slovenia.
"Emotionally, and after this run, I'm really happy," Slafkovsky said.
"I had a good feeling on the water, and I feel that maybe it could be my last world championships, who knows, but I want to show the runs that I showed on the qualification run.
"It will be a completely different feeling at home to win the world championships, that's for sure, but the finals are on Sunday, still three days to go, so my goal is to have the good feeling like I had today, especially on Sunday in the finals."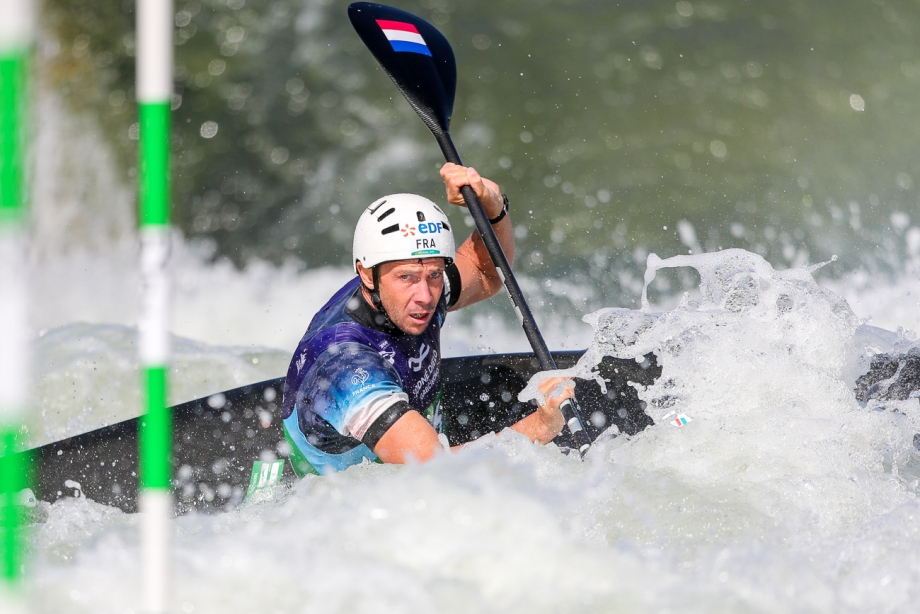 Neveu won the world title in 2014 in Deep Creek, USA, his only podium appearance at an ICF world championships. But he made his Olympic debut this year, and was a member of the victorious French K1 team on Wednesday.
He carried that good form into Thursday's heats.
"We will see what happens this weekend, because it's most important for me to have a medal this weekend, but it's a good start for me because I am confident," Neveu said.
"It's been a very long year for me, but I want to win a medal here, maybe in slalom, maybe in extreme slalom.
"We have big goals in Paris for sure, so it's important for us to go on the podium for all world championships. But it is a long three years, so we will see."
Rio 2016 gold medalist Joe Clarke provided the major upset of the day, failing to qualify for the K1 semi-finals. The British paddler was on track to cruise into the next round before a major error on the second last gate pushed him out of the qualifying list.
Olympic gold medalist Ricarda Funk has never won a world title, despite dominating the K1 in recent seasons. She won bronze in 2017 and 2018, and won silver in 2015, but comes into this weekend with the confidence of an Olympic triumph behind her.
She qualified point 81 of a second behind Fox in the K1.
"I didn't train for two and a half weeks (after Tokyo), I didn't touch my boat at all, so after that I was really fired up to get back to training," Funk said.
"Mentally it was quite a challenge, but I love this sport so much, and I really love training. Being world champion would be the crown on top."
The ICF canoe slalom and wildwater world championships continue in Bratislava on Friday.
Pics by Dezso Vekassy