Two-time Olympian Corinna Kuhnle has unleashed one of the best canoe slalom runs of her career, recording a time more than six seconds faster than the next best paddler on the opening day of the fourth ICF Canoe Slalom World Cup in Ivrea.
The Austrian's K1 time of 91.67 seconds shocked her opponents, with two-time Olympic medallist Jessica Fox the next fastest in 97.69.
"I felt good coming here and I was excited to be on the start line again," Kuhnle said.
"I did a lot of training here last year leading up to our Olympic selections, so I knew this course pretty well coming here today."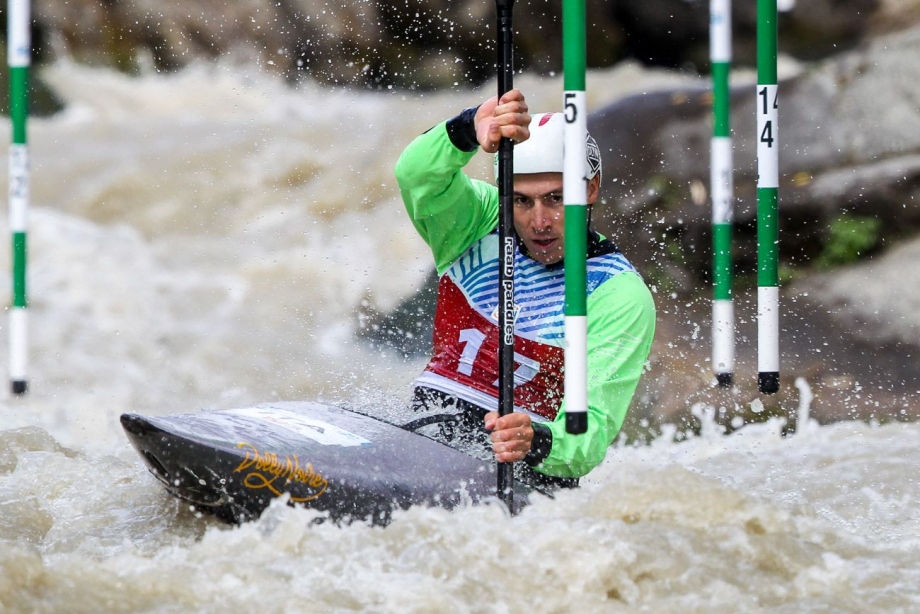 Another to take advantage of local knowledge was Italian Zeno Ivaldi, who scorched down his new home course in a time more than a second faster that the next best paddler in the men's K1.
Ivaldi's time of 87.83, a full 1.02 seconds quicker than Poland's Maciej Okreglak, was even more meritorious considering he had not been feeling well in the lead-up to Friday's heats.
"I didn't feel really good this morning because I had a fever, but then I just said 'okay, I know this course, I just have to do an ordinary run to qualify," he said.
"It's always fun to race at home, to wake up in your own bed, go down to the course, find your friends – it's so much fun like this."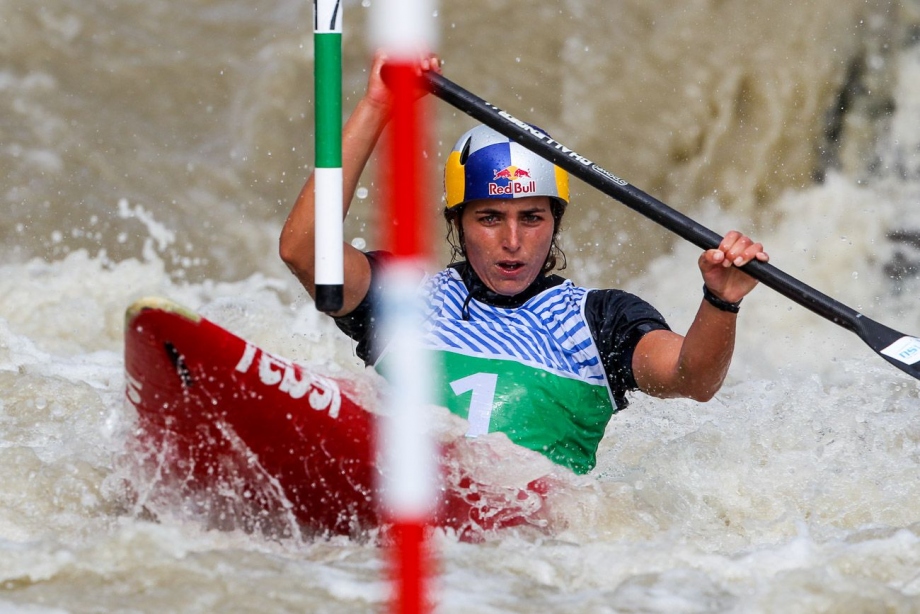 Earlier Fox had set the pace in the women's C1, picking up a late penalty for a gate touch but still managing to be the quickest qualifier.
The Australian posted a time of 113.52, just 0.17 seconds ahead of Austria's Viktoria Wolffhardt, who had a clean run, with Brazil's Ana Satila third fastest on a course where overnight rain had turned the water brown.
"It's been a while since our last World Cup, so the first run you feel the nerves again, and you're not sure of the competition," Fox said.
"The course is quite open, so I'm expecting it be a little bit harder in the semis. But it is a hard river, it's still a challenging race course.
"The water colour's definitely changed, and that really does have an impact. Visually you can tell the difference, the waves are different colours and they look bigger some times."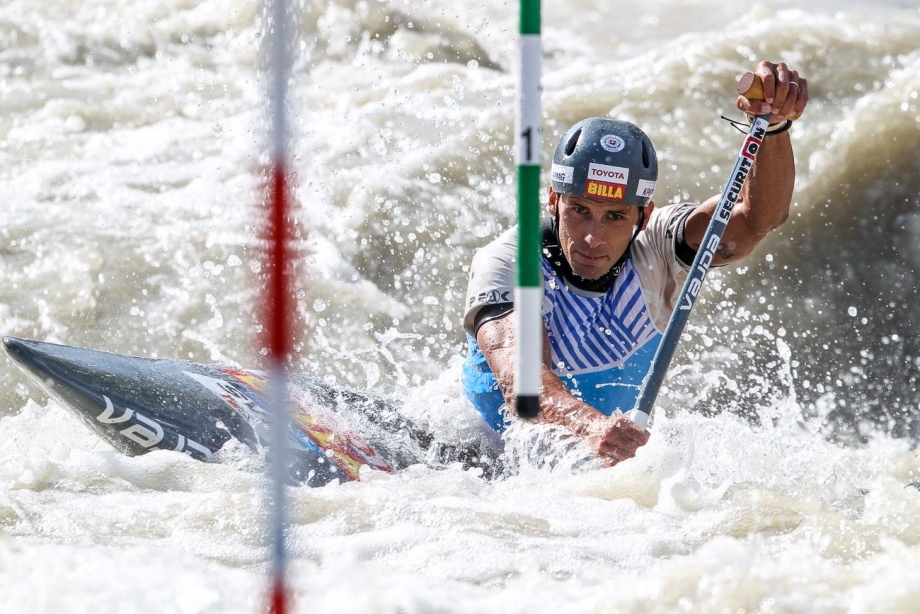 Ultra-consistent Slovakian Matej Benus was the quickest in the men's C1, his time of 93.55 half a second faster than Italy's Roberto Colazingari.
The Olympic silver medallist, having his first slalom run at Ivrea, said there was room for improvement.
"I feel pretty good, but I'm not that satisfied with my run because there were too many small mistakes," he said.
"This is my first time here, I really love the course. It feels like we're part of nature."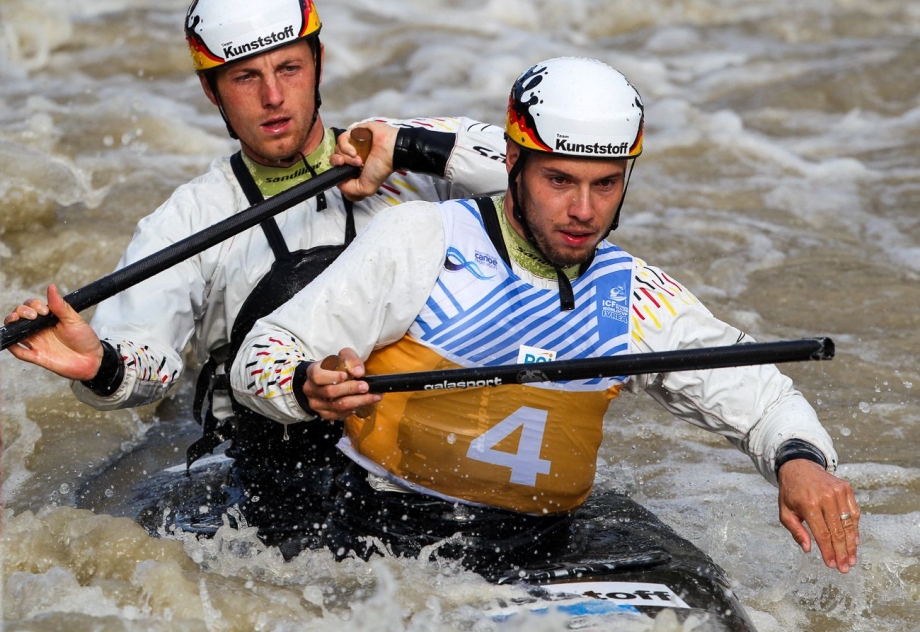 In the men's C2 the Czech Republic's Jonas Kaspar and Marek Sindler in 101.00 were the fastest qualifiers, ahead of Germany's Robert Behling and Thomas Becker, who had to have a second run after breaking their paddle in the first qualifier.
The fourth 2017 ICF Canoe Slalom World Cup continues in Ivrea on Saturday.
Pics by Balint Vekassy