Machu Picchu Kayak Festival brings out the best in Peru
Machu Picchu Kayak Fest is a whitewater festival that celebrates the whitewater community in Peru while showcasing the various disciplines of kayaking. The festival brings in competitive athletes from all around the world, highlighting the fun, challenging features of the river. 
This year the festival took place from the 3rd-5th of November, 2017 in the town of Santa Teresa and is currently the only event in Peru that holds a K1 whitewater slalom race. The organizers aim to introduce and promote whitewater Slalom among Peruvian youth and athletes.
This year the Slalom race was held on the Quellomayo rapid, 100mts of class III whitewater, in the Vilcanota River. This rapid starts very narrow with a big stopper in the middle and a train of big waves on the right side. Once the rapid gets wider, big eddies appear on the sides, with some sticky stoppers in the middle. The finish line was at the end of a flat, mellow section.
The 12-gate circuit was designed and built by Peruvian kayaker and festival organizer, Leonardo Gonzales, with the help of kayakers from USA, Ecuador and Chile.
"The original circuit was designed when the river's flow was 50 cumecs. I had to adapt it the day of the race because the river grew up to 70 cumecs. This left us with a very demanding, yet possible circuit," Gonzales said.
"The rapid's conditions were ideal for a challenging and safe race."
Competitors started on an eddy river left and ferried towards a tough upstream gate one which forced you to surf a stopper to get to gate two.  Gates one to five were the most technical and from gate six to 12 defied your strength. From gates 11 to 12, you had a 20mts sprint and a final 15mts sprint towards the finish line. The safety team was placed at the middle and at the end of the circuit; they had to be really alert at the finish line since 100mts after followed a class III rapid.
The race was dominated by Catalonian kayaker Aleix Salvat and Ukranian Irina Medunyak in the senior category, while Ecuadorian Matias Meneses and Peruvian Yanua Soldevila won gold in the juniors category.
Sandra De Ugarte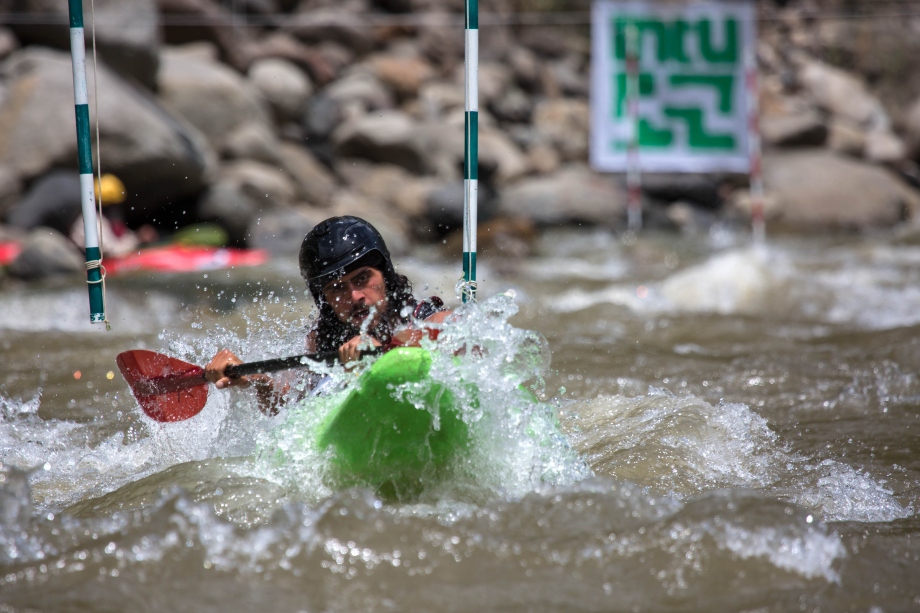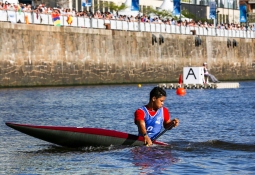 Canoe Sprint Canoe Slalom