Spain and New Zealand continued to dominate the ICF Canoe Sprint World Cup in Hungary on Sunday, in windy conditions which helped several athletes set world fastest times.
Spain picked up gold medals in the men's K4 500 and K1 500 to add to their K2 medals from Saturday, while the New Zealand women's team took K4 500 and K2 200 golds to add to their K1 500 and K2 500 from the previous day.
Canada's Laurence Vincent-Lapointe posted the fastest ever C1 200, which followed the gold she won with Katie Vincent in the C2 500 on Saturday.
"My goal was to do under 45 seconds, and I think I have done that twice in one day," she said.
"I didn't think I could do that fast. But the conditions are really top notch here, and I was feeling solid and strong in my boat.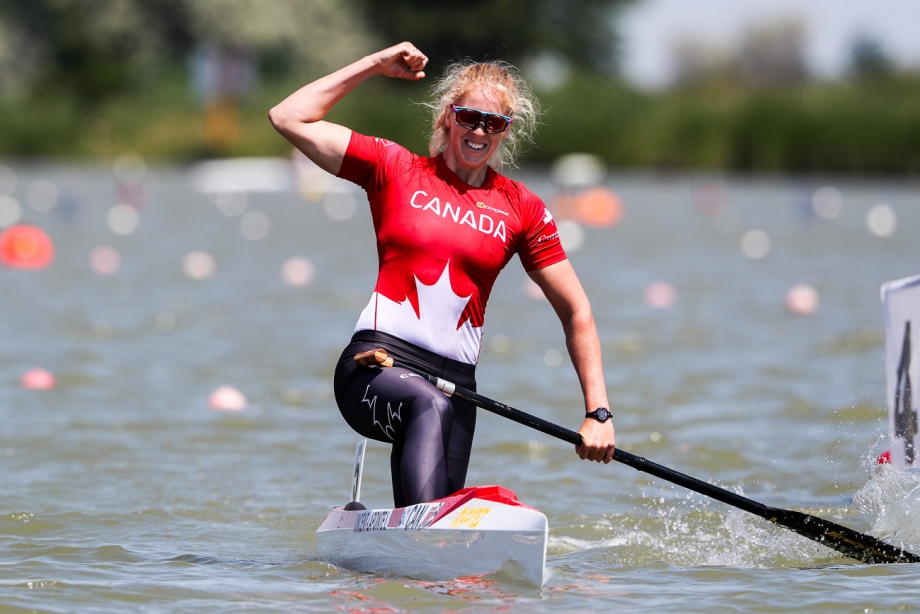 The New Zealand women's team and the Spanish men's team both left Szeged with four gold medals, with both teams snaring their respective K4 500 titles.
Two-time Olympic gold medallist, Lisa Carrington, finished with three gold medals for the weekend, including the K4.
Carrington's second gold on Sunday came in the K2 200, paddling alongside U23 world champion Aimee Fisher.
"For me personally there's been a lot of changes, but it really feels like it's coming together now. I'm really enjoying jumping in with these different combinations," Fisher said.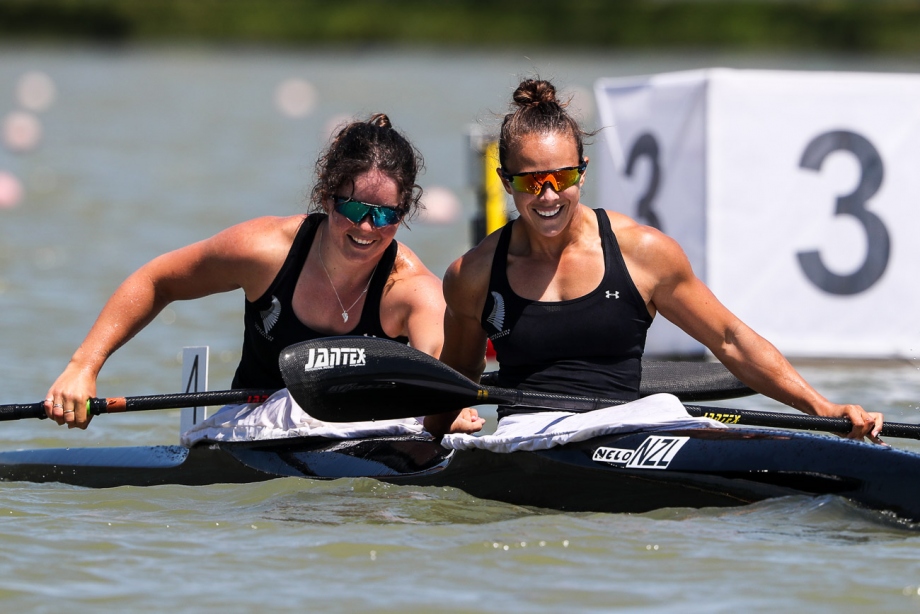 The New Zealand K4 dominated the world cups in 2017, before finishing third in the World Championships. Carrington said the team was using that result to drive them this year.
"It was a really good indicator that we still had work to do, and I think we still do," she said.
"We just need to keep striving to keep getting better. I know each one of us can, we are all working so hard every day, but we love it."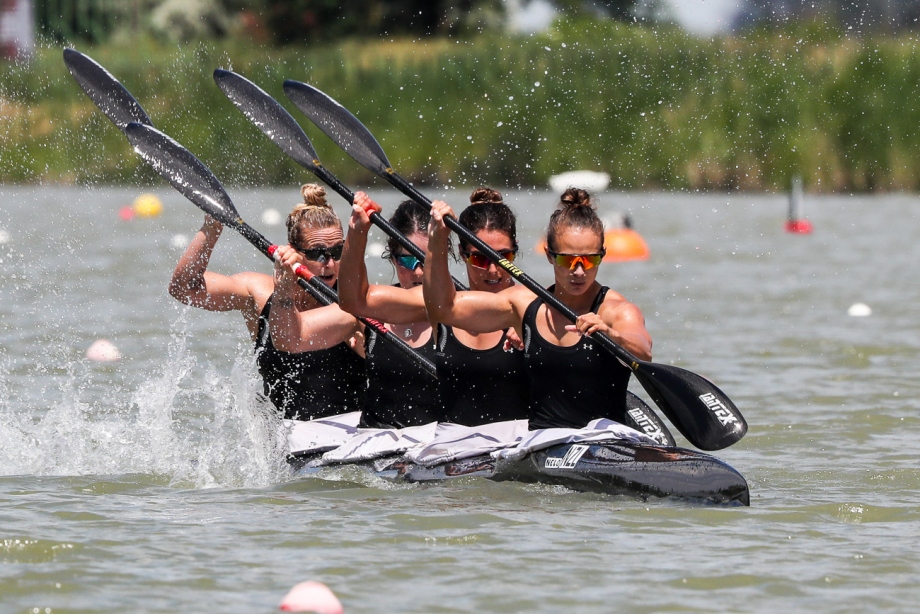 The depth in the men's Spanish team was underlined by wins in the K4 and the K1 500, to follow on from victories in the K2 200 and K2 500 24 hours earlier.
The K2 200 and 500 boats teamed up to hold off the fast-finishing Hungarians in the K4.
"We've been training really hard, but we come here and we see that there are a lot of other very strong countries competing," Marcus Walz said.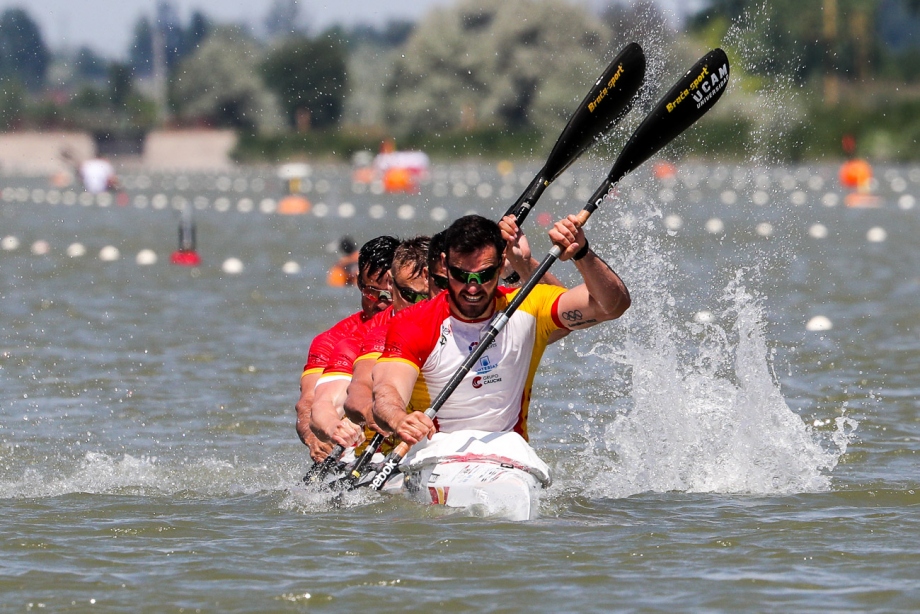 "The Hungarians are obviously very strong, and we know there are teams who aren't here, like the Germans, so we know that it is going to be difficult. But we are very motivated and we are going to keep training hard."
Teammate Roi Rodriguez won a very fast K1 500, setting a new world's best time in the process.
"The conditions were really fast, I think I did a world record so I can't believe that," he said.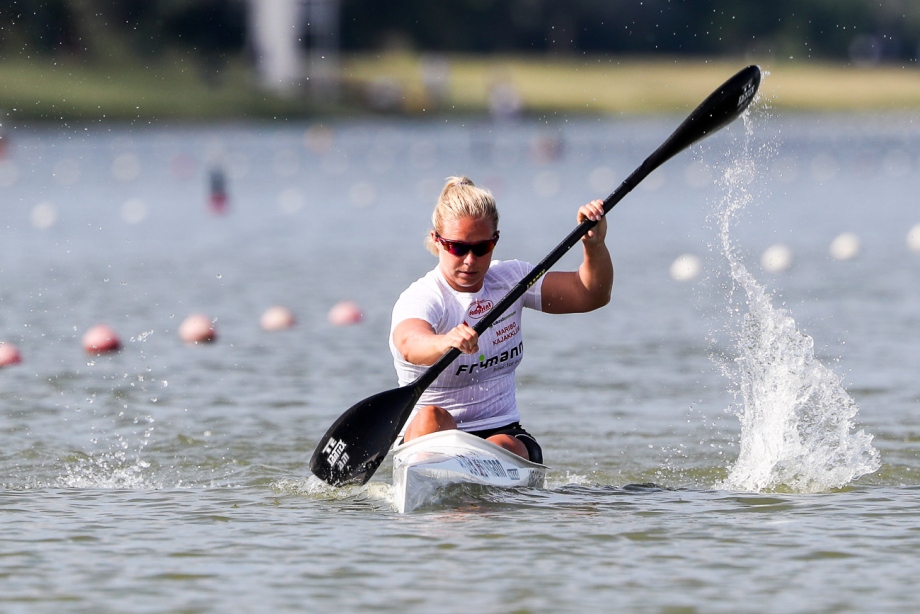 Denmark's Emma Jorgensen, who was disappointed to miss the K1 500 final on Saturday, bounced back to form with a strong win in the K1 200 on Sunday.
"I think I'm going much better in the 200 than the 500," Jorgensen said.
"You need to have endurance in the 500, and I'm struggling with that. But it was nice to go out today and have a good feeling for once."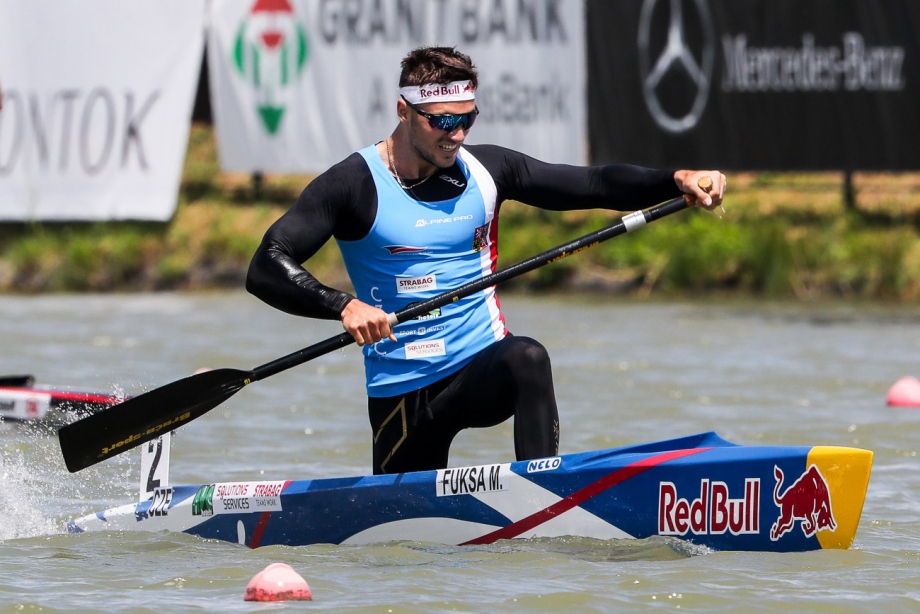 Czech Martin Fuksa followed up his C1 1000 gold from Saturday with C1 500 gold on Sunday, also setting a new world mark for the distance, while Hungary's Jonatan Hajdu and Adam Fekete brought the big home crowd to their feet with victory in the C2 200.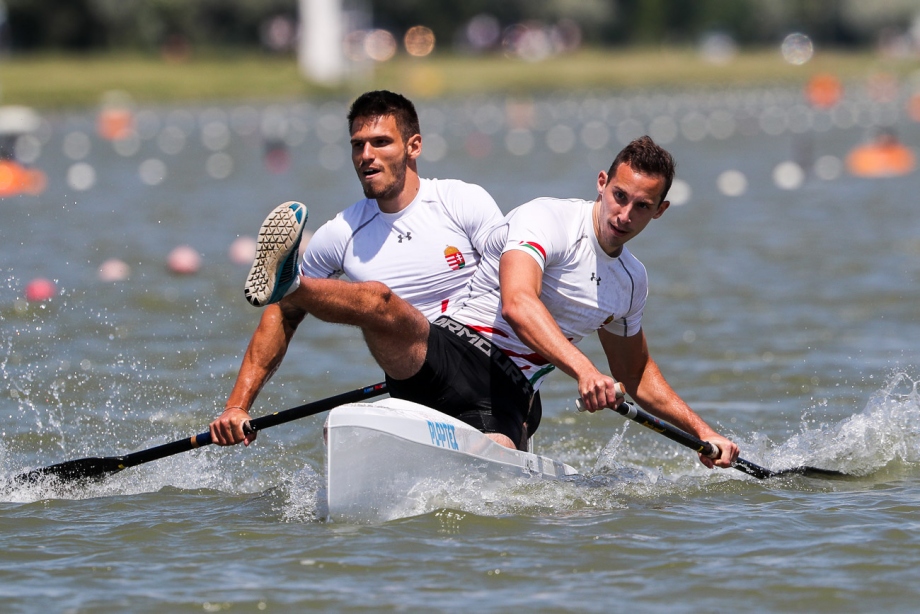 "It's fantastic to win her in Szeged, there is such a great atmosphere," Fekete said.
"I hope we can build on this to finish on the podium in the World and European Championships."
Lithuania's Vadim Korobov surprised even himself with a win in the C1 200.
"I've been preparing the for 1000, but I've won the 200 which is even better," Korobov said.
"It was a surprise for me because the semi-final had not been very good. But the final was great, from the start to the finish."
Russia's Evgenii Lukantsov won the closest race of the day, the men's K1 200, while China's Shixiao Xu took the gold in C1 500.
"This is the first time I have competed in a World Cup, so I'm am very happy to win," Xu said.
"I will keep working at this event, and then hopefully find someone to paddle a C2 with."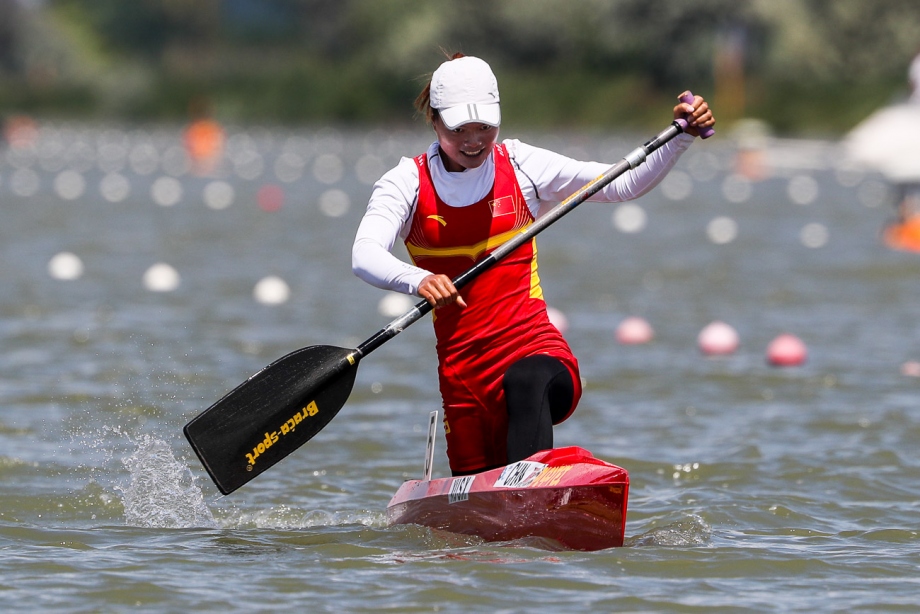 The 5000 metre races introduced portages, where athletes have to leave the water and carry their boat for 40 metres.
It proved no problem for Hungarian Vanda Kiszli, a world champion marathon paddler where portages are commonplace.
"It was a tough race, because at the start there was a really strong headwind, and at the portages we weren't allowed to use our splash cover, so our boats were full of water," Kiszli said.
"My family and friends are here, my boyfriend is here, so I'm very happy I could manage this win here."
Hungarian teammate Zsanett Lakatos won the women's C1 5000, while Cuba's Serguey Torres Madrigal added the men's C1 5000 to the C2 1000 gold medal he won earlier in the week.
"That was my best 5000 time for the season," Madrigal said.
"I've never done portages before, so when I came to the race and saw I had to do them, I had to learn very quickly. I just tried to do them the best I could."
Portugal's Fernando Pimenta won the final event on the program, the men's K1 5000, adding to his K1 1000 title from Saturday.
"It's been an amazing weekend," Pimenta said.

"I like to give my best, to give a show to the people. I love canoeing, and I love the competition, side-by-side with the best athletes in the world."