Medals have been evenly split on the opening day of the 2017 ICF Canoe Slalom World Championships in Pau, with Germany, Slovakia, Great Britain and the Czech Republic all tasting glory in the teams events in France.
But it was a different story in the Wildwater World Championships, where host nation France thrilled a capacity home crowd by winning four of the five events on offer.
Slovakia's C1 team of Matej Benus, Alexander Slafkovsky and Michal Martikan, dubbed canoe slalom's 'dream team'after victory at the 2015 World Championships, once again showed their dominance with a convincing win over Great Britain and France.
The Slovakians were three seconds faster than the silver medallists.
"I think it is very hard to find three canoeists like we are," Slafkovsky said.
"We are so close to each other, everyone knows what to do on the water. You need some luck, and then you can see a run like we did today.
"We never train together. The team run is very hard to train, we just talk about how we will take the distances, and every one of us knows what to do on the water, so it's not necessary to train."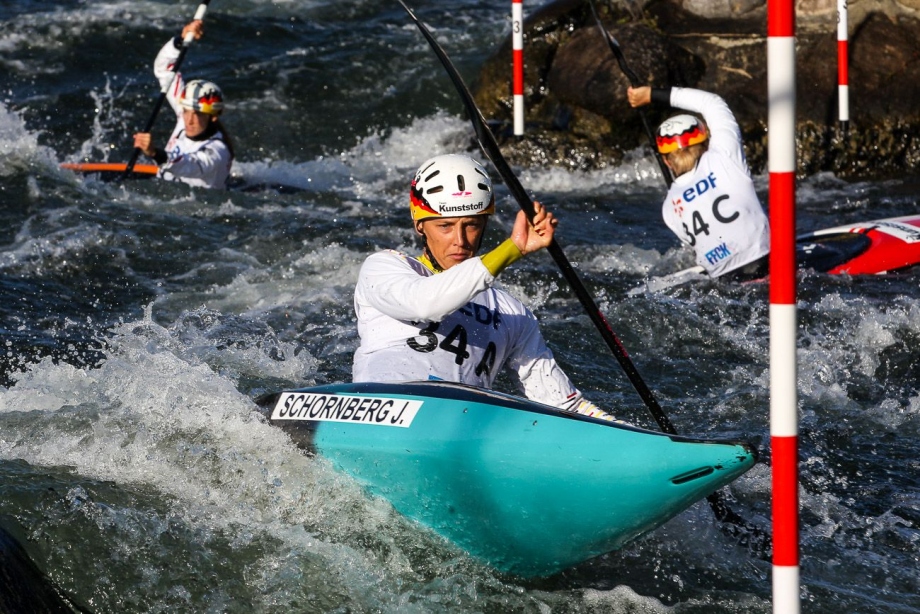 The German women's K1 team could boast former World Champion, Jasmin Schornberg, and the form paddler of 2017, Ricarda Funk, alongside Lisa Fritsche, which proved a gold medal winning combination.
The Germans finished in 103.60, just pipping Austria in 103.80, with Australia more than four seconds back in the bronze medal position.
For Schornberg victory came ten years after she won her first World Championship gold medal in the women's K1.
"It was fun, it was the perfect run," she said.
"After ten years, another gold medal is fantastic."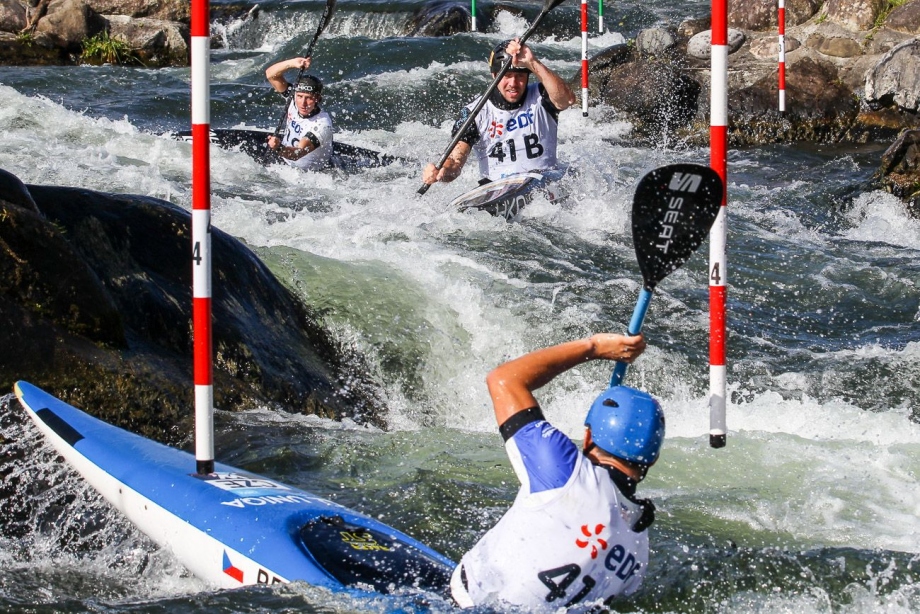 Vit Prindis has been the stand-out paddler in men's K1 in 2017, and alongside 2016 Olympian Jiri Prskavec and the consistent Ondrej Tunka, the Czech Republic were always going to be the team to beat in the team event.
They lived up to expectations with a sizzling run of 93.06, more than one second ahead of France, with Slovenia in the bronze medal position.
"This is the best way to start a World Championships," Prindis said.
"I am super happy that in one year we have won the European and World Championship titles. It's a great feeling, I couldn't imagine a better start."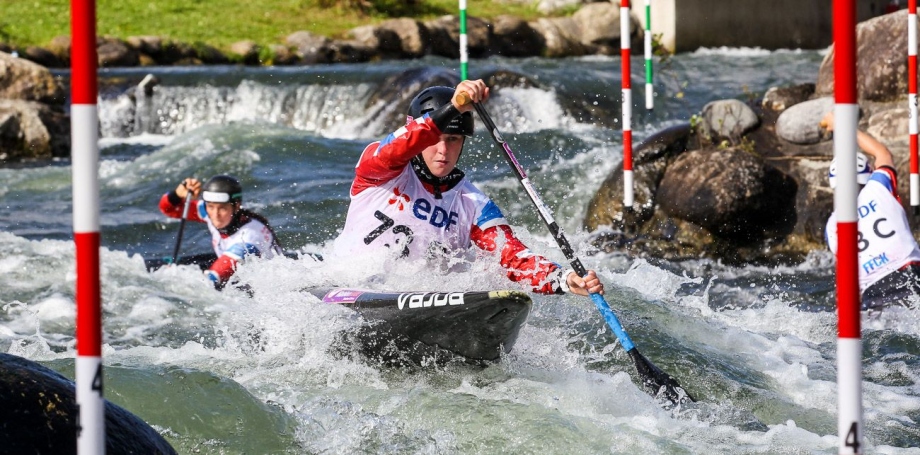 Great Britain's Mallory Franklin and Kimberley Woods have been two of the more consistent performers in the women's C1 in 2017, and alongside Eilidh Gibson proved unbeatable.
They finished in 117.63, ahead of Australia in 119.28, with the Czech Republic third.
"We've been wanting this Championship title for a while, so to come here and start of the Championships with a really good win gives a lot of confidence to all three of us going into the individual races," Woods said.
"It's exciting to have the teams event at the start, it's a way to bring the teams together before the main competition starts."
After falling just short of gold in the morning, host nation France gave the capacity home crowd plenty to cheer about by winning all but one of the Wildwater team titles on offer in the afternoon.
The French picked up gold in the men's C1, the men's and women's K1, and the men's C2 events. The only team to upset the whitewater balance was the Czech Republic's women's C1 team, who consigned France to silver.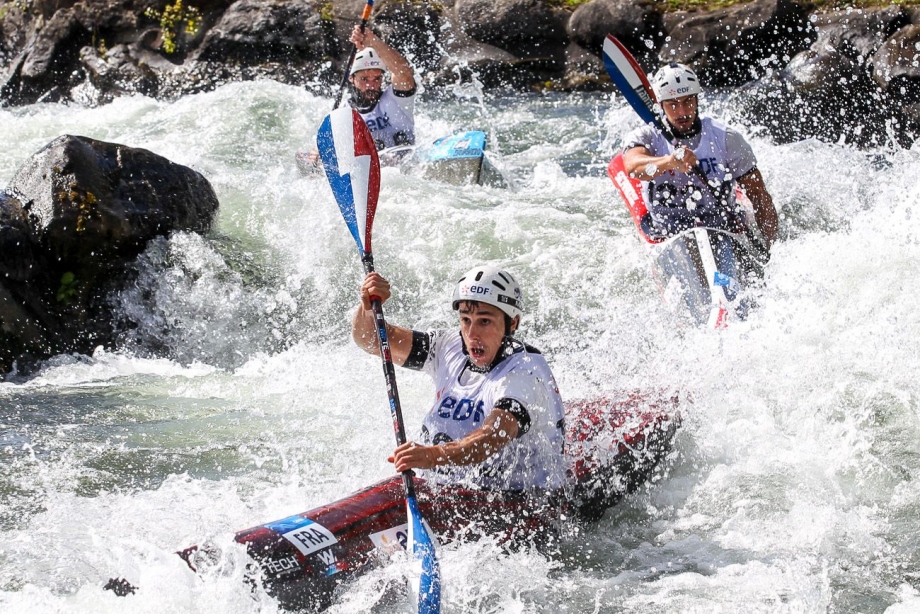 Paul Graton, Gaetan Guyonnet and Clement Faure were able to successfully returned to the K1 men's winners circle.
"Together in 2015 we won the world title in Vienna, and then last year we finished second," Guyonnet said.
"This year we have taken once again the World title. This is a good feeling, there's a lot of people on the course, a lot of noise."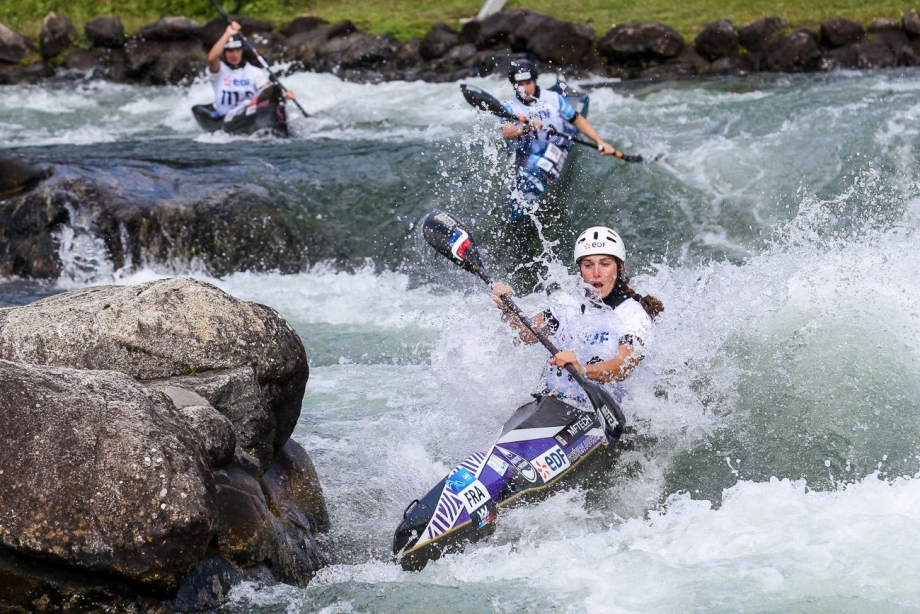 The French women's team of Claire Bren, Manon Hostens and Phenicia Dupras successfully defended their K1 women's team title.
"It's good to be champions again, in front of our public," Dupras said.
"It did feel extra pressure. We heard a lot the speaker, but it's great to have the pressure. For our discipline we often are alone, so it's good to have a lot of public watching us."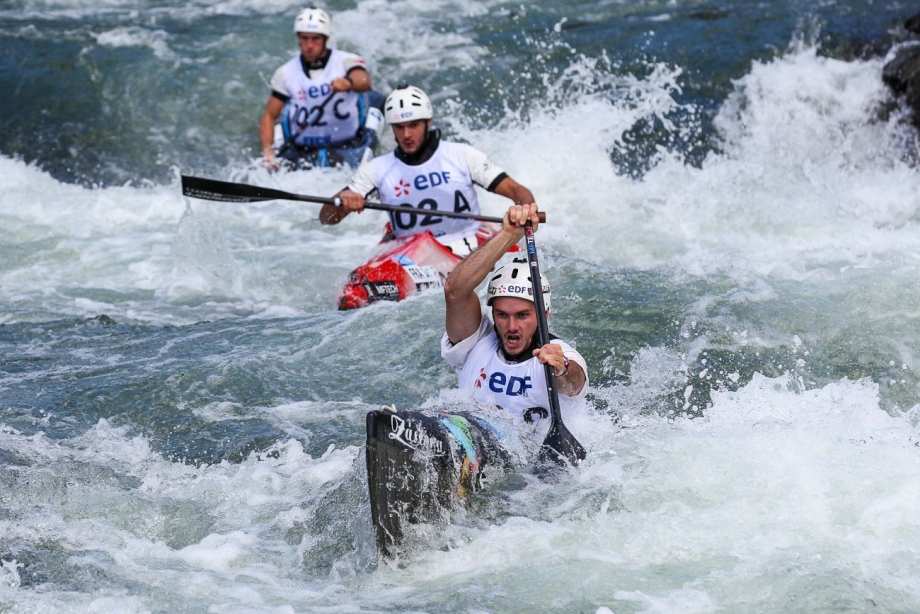 Ancelin Gourjault, Louis Lapointe and Quentin Dazeur won the men's C1.
"It's a great victory, because it's in France, it's in Pau, and it's very important," Gourjault said.
"There are a lot of people here, a lot of noise, so there was a lot of pressure."
France also tasted victory in the final event of the day, the men's C2 teams event.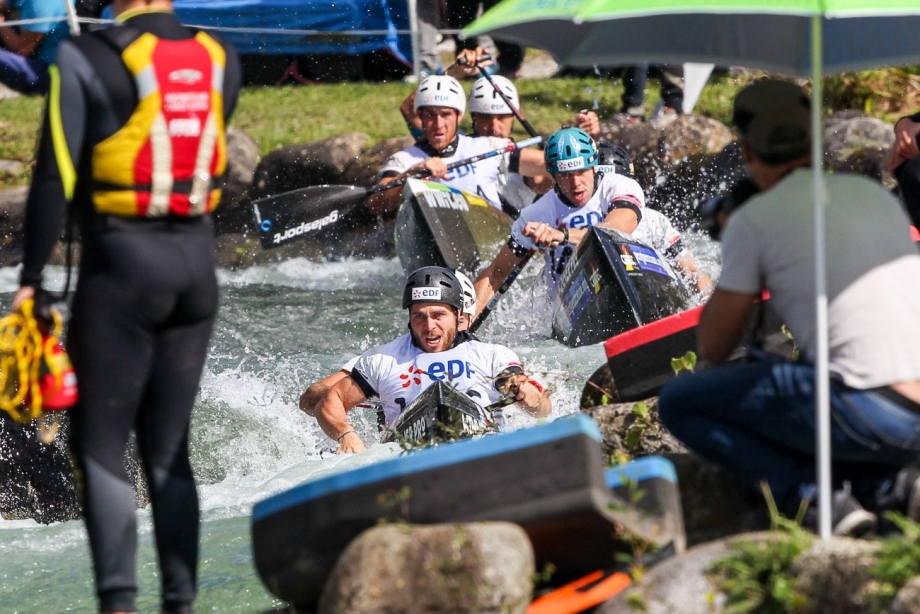 The 2017 ICF Wildwater and Canoe Slalom World Championships continue on Wednesday.
Pics by Balint Vekassy