Stifling heat, boiling water and sporadic racing have combined to present 20 Olympic canoe slalom gold medal hopefuls with a challenge on Friday very few have experienced before, even before you take into account the pressure of racing for a Tokyo 2020 gold medal.
It's been a long week for the men's kayak paddlers, unable to take to the water for up to four days before Wednesday's qualifiers, and then sitting out yesterday while the women's C1 competition ended.
Even the most experienced paddlers in the field spoke of how rusty they felt on the water on Wednesday, and how relieved they were to make it through to the next round.
But it's a double-edged sword, because it means for four days they were able to stay out of the sweltering heat at the Kasai Canoe Slalom Centre course, and few will have missed the uncomfortably hot water which has been a feature of racing this week.
Germany's Hannes Aigner was the fastest qualifier on Wednesday, and spoke after about how he was more of a risk-taker since his bronze at the 2012 London Olympics.
By contrast Australia's Lucien Delfour, who missed the Rio 2016 final but qualified third fastest for Friday's semis, spoke of how he is trying to take less risks.
Here is a snapshot of the reaction of some of the athletes after the qualification runs.
Czech Jiri Prskavec, on being number one in the world and on missing gold in Rio because of a two-second penalty.
"It was unusual to have to wait for four days to go on the whitewater, so I didn't feel comfortable on my first run. On the second run I tried to go as fast as possible, but I had quite a lot of mistakes so I was surprised to be the fastest time.
"I shouldn't have won it in Rio, I had a touch so I was third, and that's how it should have been. It doesn't help to be a world champion and world number one, but it's all about that one run."
Slovenia's Peter Kauzer, on rooming in Tokyo with men's C1 Olympic champion Benjamin (Beni) Savsek.
"I was happy from the bottom of my heart for Beni, because we are also training partners back home. We have been roommates for 15 or 16 years now, and I know everything about him.
"I was really happy for him, because he couldn't get a medal in Rio and he was really happy for me then, so now I am really ecstatic about Beni's win. Luckily we had a one-day break so I could calm down a little bit and focus for today."
Germany's Hannes Aigner on posting the fastest run, and on his quest to get back on the podium after winning bronze in London in 2012.
"I am happy with my run, but it is worth nothing because on Friday I will have to perform again. I have thought about this every day for the last five years in training. It's the big goal to be on the podium again, but it will be tough, there are a lot of good paddlers and the pressure will be really high.
"I hope I have improved myself. I have tried to paddle more aggressively, because I had to learn that making a safe line makes it safe but not super fast. So I try to take more risks, and hope I have a good result with this strategy."
Australia's Lucien Delfour, on the new approach he has taken since missing the final in Rio in 2016.
"I've been paddling pretty well over the past two weeks, it's definitely not my favourite course, but somehow I've got the hang of it. It's allowed me to build up a bit of confidence."
"Rio was quite heartbreaking, so I've tried to re-think the way I was paddling and the risk-taking. It is compulsory in men's K1, but I've tried to ease off a bit, and that takes a bit of time."
Slovakia's Jakub Grigar on his chances in Tokyo.
"I'm pretty happy because it was quite challenging to get on the whitewater after having three to four days when we couldn't really paddle. This is like a completely new race."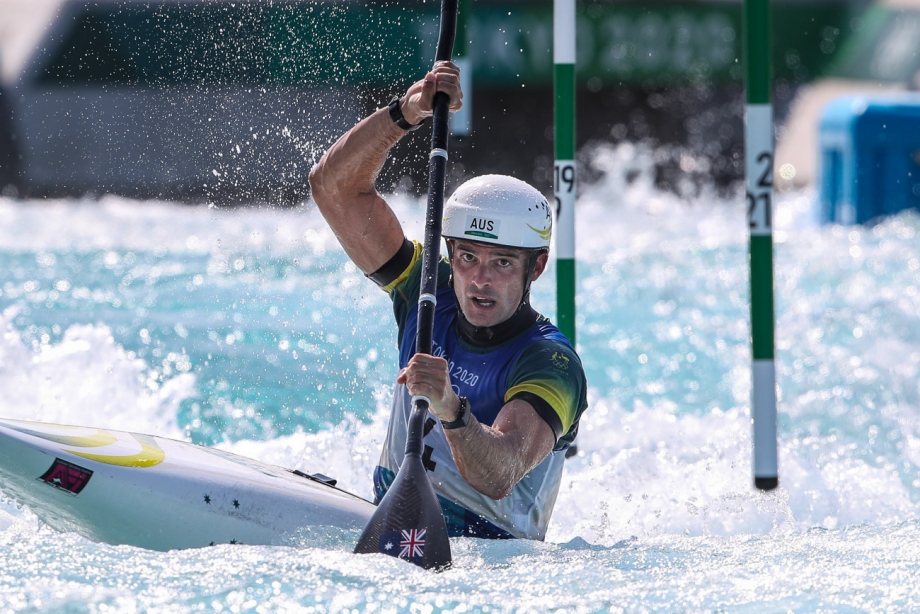 Italy's Giovanni de Gennaro, on qualifying second fastest for Friday's semi-finals.
"I'm quite happy because I have unhappy memories from Rio, when I won the qualifying and then had a bad semi and bad final, so maybe I will have less pressure than in Rio and I will be able to perform my best. I'm much more confident, I have done a lot of work on my shoulders and my back, I'm ready for it."
France's Boris Neveu, on needing a good second run to qualify after missing a gate on his first run, and on France still missing a medal in Tokyo.
"It was not in my plan. Top five is enough for the semi, and I'm happy because my run was very good. It is the story of France, not my story, so we will wait and see. We have a big story, it's an indication that the French team was good and is still good."
Great Britain's Bradley Forbes-Cryans, one of the first athletes confirmed for Tokyo, on the long wait to get to the Games.
"It felt fantastic to sit on the start line for that first run. Today has been absolutely fantastic and so memorable for me. There have been highs and lows along the way. Such ecstasy to get that ticket at the 2019 world championships, I was in such a good place going into 2020. I had some family issues, my dad had a stroke and caught covid, so that was all fairly difficult to deal with.
"But the last 12 months have probably been the most stress-free I've ever had leading into an event."
Austria's Felix Oschmautz, on his Olympic debut and if it is like he imagined it would be.
"I think everyone who tries to qualify for the Olympics has a picture in their mind of how it would be, so you have a goal to work towards. It was really hard with all the changes over the past two years.
"I am just happy to be able to race, and I know many people are watching at home, so I am happy with that."
Brazil's Pepe Goncalves, on his disrupted preparations for the Tokyo Olympics.
"I have waited for five years and one more week to be here, I had a false positive so I was not able to be here to race, so when I started I didn't feel the boat moving. I'm pretty relaxed, I'm just happy to be here and enjoy the moment. I'm here in this life just to enjoy and do my best."
USA's Michal Smolen, on whether he is happy with his performance in the qualifiers.
"Absolutely not. On the second run I felt so tired I couldn't even pull. I'm happy that I made it, but I feel so bad about my racing today. I'm really happy about the whole experience, I think we're all happy that the Games are happening."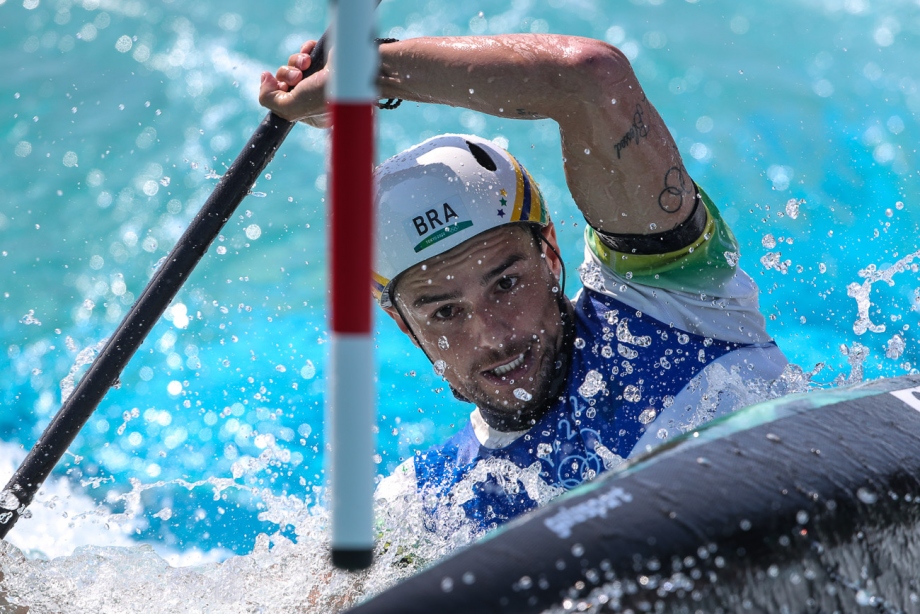 Russian Olympic Committee's Pavel Eigel, on needing to withdraw from the men's C1 because of a sore shoulder.
"My first run was a little nervous. My shoulder is okay now. I just did not want to risk it."
New Zealand's Callum Gilbert, on battling an ear infection and falling just short in qualifying.
"It was amazing, just unfortunate that I couldn't deliver the performance I wanted. I've been battling with a bit of an ear infection, so I've spent the past couple of days in bed. It's just gutting to not be able to put down the performance I would have liked."
Sweden's Erik Holmer, one of the last athletes to be confirmed for Tokyo.
Erik: "I was very nervous today, especially on my second run. I had some bad seasons coming up to this season , so if we had to do this earlier I don't think I would have got here. It's an amazing privilege to be here of course."
Morocco's Mathis Soudi, on qualifying for the semi-finals.
Soudi: "I'm really proud to be representing all Moroccans, I hope to be in the finals so I can make them proud."
Canada's Michael Tayler, on his experience at his third Olympic Games.
"It's been different for sure. I'm going to go back, have a beer on the lake, dip my toes in the water and see where that takes me."
Pics by Bence Vekassy