Edvinas RAMANAUSKAS (LTU)

Lithuania
Languages:
Lithuanian, English, German, Russian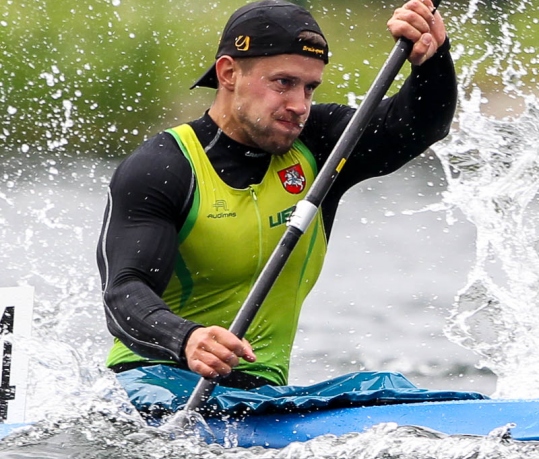 Biography
Further Personal Information
HIGHER EDUCATION
Bachelor's degree in business
WHEN/WHERE DID YOU START CANOEING/ KAYAKING?
I began kayaking at age 12 at my home town club, in Siauliai
REASON FOR TAKING UP THE SPORT
HOBBIES
traveling, watching sports
NAME OF COACH
Antanas Lankas(club), Romas Petrukanecas(national)
NATIONALITY OF YOUR COACH
TRAINING REGIME
I'm training twice every day, plus 3 to 4 times gym.
SENIOR INTERNATIONAL DEBUT YEAR
SENIOR INTERNATIONAL DEBUT COUNTRY
SENIOR INTERNATIONAL DEBUT COMPETITION
SENIOR INTERNATIONAL DEBUT LOCATION
MEMORABLE SPORTING ACHIEVEMENT
2003 sprint worlds in Komatsu, my first major final.
TRAINING PARTNER(S)
Aurimas Lankas, Ignas Navakauskas, Aleksejs Rumjencevs
FAVOURITE PADDLING COURSE
AMBITIONS
Compete in Olympics and win a medal.
POSITION IN BOAT FOR TEAM BOATS