Eva TERCELJ (SLO)

Slovenia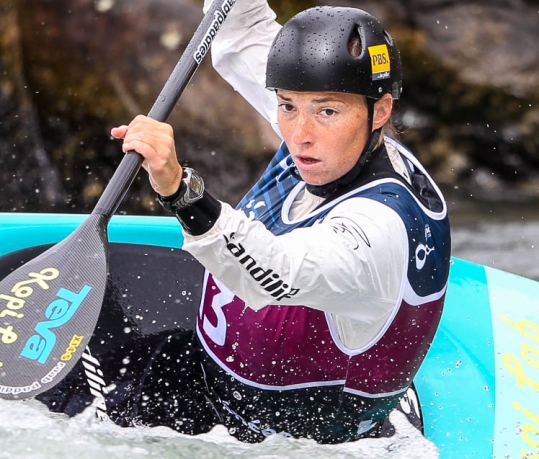 Biography
Further Personal Information
PLACE OF RESIDENCE
Ljubljana
WHEN/WHERE DID YOU START CANOEING/ KAYAKING?
I've started at the age of eight at my home club.
REASON FOR TAKING UP THE SPORT
I've started the sport, because my older brother was training it and I had to try. It was fun and made new friends, so I sticked to it.
HOBBIES
surfing, mountain bike, travelling, watching movies
CLUB
Kajak kanu klub Ljubljana
NATIONALITY OF YOUR COACH
Slovenian
SINCE WHEN HAVE YOU BEEN COACHED BY HIM/ HER?
Since year 2015
SENIOR INTERNATIONAL DEBUT YEAR
2007
SENIOR INTERNATIONAL DEBUT COUNTRY
Slovenia
SENIOR INTERNATIONAL DEBUT COMPETITION
World Cup
SENIOR INTERNATIONAL DEBUT LOCATION
Tacen
MEMORABLE SPORTING ACHIEVEMENT
Junior World Champion in slalom (2008) and downriver sprint (2009), 1st on World Cup in Seu d'Urgell (2013)
TRAINING PARTNER(S)
Simon Brus, Martin Srabotnik
FAVOURITE PADDLING COURSE
Bratislava