Fernando RUFINO DE PAULO (BRA)
Brazil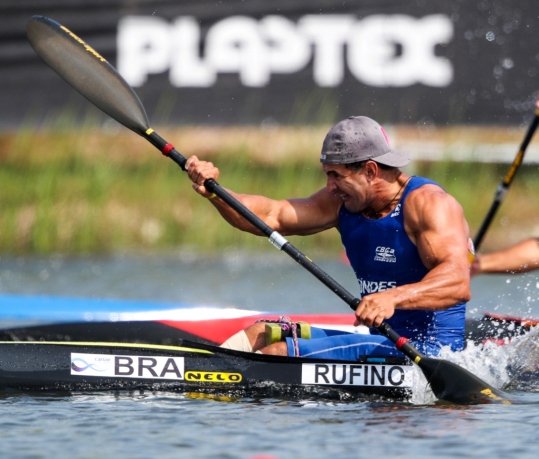 Biography
Further Personal Information
PLACE OF RESIDENCE
Sao Paulo Brasil
WHEN/WHERE DID YOU START CANOEING/ KAYAKING?
Itaquirai city, 4 years ago, CAIRA club
REASON FOR TAKING UP THE SPORT
I started in Paracanoe due to a spinal cord injury caused by an accident. With Paracanoe I found my freedom again. 
NAME OF COACH
Thiago Pupo Fonseca
NATIONALITY OF YOUR COACH
Brazil
SINCE WHEN HAVE YOU BEEN COACHED BY HIM/ HER?
March 2014
TRAINING REGIME
We always work to keep the annual periodization, having only main peak, usually focued on the World Games or Paralympics. 
SENIOR INTERNATIONAL DEBUT YEAR
2014
SENIOR INTERNATIONAL DEBUT COUNTRY
Russia
SENIOR INTERNATIONAL DEBUT COMPETITION
World Championship
SENIOR INTERNATIONAL DEBUT LOCATION
Moscow 
MEMORABLE SPORTING ACHIEVEMENT
Won Paralympic vague and medals in the world in 2014 and 2015
MOST INFLUENTIAL PERSON IN CAREER
Fernando Fernandes
TRAINING PARTNER(S)
Vander Lima, Alex Correa, Patrick Pizzoni
SUPERSTITIONS/ RITUALS/ BELIEFS
lucky underwear and a cowboy hat
SPORTING PHILOSOPHY/ MOTTO
beating in the water
FAVOURITE PADDLING COURSE
Itali Milano
AMBITIONS
Win paralympic games
AWARDS AND HONORS
2014 second place world championship, Sulamerican and Panamerican gold medal 2014 Mexico, 2015 Europe sprint paracanoe second best time, Sulamerican and Panamerican gold medal in Brazil, World championship paracanoe third place. 
PREFERRED DISTANCE
200 meters