Lucas ROSSI (ARG)

Argentina
Languages:
English, Spanish, French and a bit of Japanese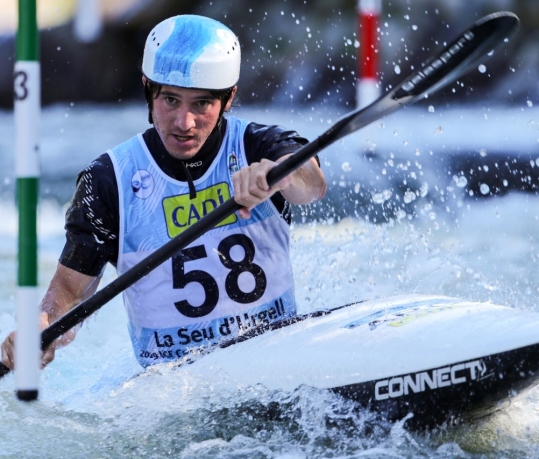 Biography
Further Personal Information
PLACE OF RESIDENCE
Buenos Aires
WHEN/WHERE DID YOU START CANOEING/ KAYAKING?
2007 in Buenos Aires in a pool
REASON FOR TAKING UP THE SPORT
Our family is basically all paddlers, so there wasn't any other option!   My father really helped me to see this marvelous sport, and is thanks to him that I'm now doing what I love most.
CLUB
AKA - Asociacion de Kayakistas de Aventura
NAME OF COACH
Sebastien Perilhou and Didier Baylacq
NATIONALITY OF YOUR COACH
French
SINCE WHEN HAVE YOU BEEN COACHED BY HIM/ HER?
2009
TRAINING REGIME
I follow the routine that my coach, Sebastien, sends me, it's a mix between paddling, doing gym and running/biking/swimming/etc.  Since we don't have a wild water course in Buenos Aires, we paddle in flat water but we take every chance we have to escape and go find some river or course to enjoy.
MEMORABLE SPORTING ACHIEVEMENT
Bronze medal in the Toronto pan american games 2015. 
MOST INFLUENTIAL PERSON IN CAREER
Adrian Rossi
TRAINING PARTNER(S)
Sebastian Rossi
HERO/IDOL
Composer Nobuo Uematsu
SUPERSTITIONS/ RITUALS/ BELIEFS
Never shave before a race
FAVOURITE PADDLING COURSE
Pau
FAVOURITE MUSIC
Classical and Queen
SPORTING RELATIVES
Sebastian Rossi olympic athlete