Sofia REINOSO (MEX)
Mexico
Languages:
English, Spanish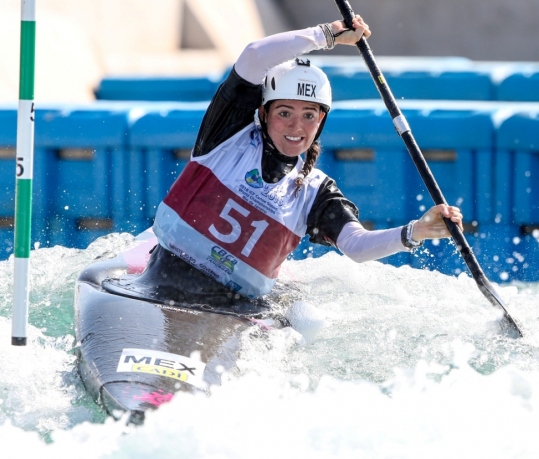 Biography
Further Personal Information
WHEN/WHERE DID YOU START CANOEING/ KAYAKING?
I began kayaking at the age of 14 in Tlapacoyan Veracruz, Mexico
REASON FOR TAKING UP THE SPORT
I started because I live on a rafting company and I have always been on the water and it has become my passion, I love the way I feel when I paddle, the community and its makes my dreams become bigger every time.
HOBBIES
Creeking, clif jumping, Sports
NAME OF COACH
Pierrick Gosselin/Maria Ferrekidi
NATIONALITY OF YOUR COACH
SINCE WHEN HAVE YOU BEEN COACHED BY HIM/ HER?
TRAINING REGIME
I train in and out of the water everyday.
SENIOR INTERNATIONAL DEBUT YEAR
SENIOR INTERNATIONAL DEBUT COUNTRY
SENIOR INTERNATIONAL DEBUT COMPETITION
Panamerican Championship 2013
SENIOR INTERNATIONAL DEBUT LOCATION
MEMORABLE SPORTING ACHIEVEMENT
Five at the Panamerican Games

MOST INFLUENTIAL PERSON IN CAREER
HERO/IDOL
Tom McEwan, American kayaker
SPORTING PHILOSOPHY/ MOTTO
FAVOURITE PADDLING COURSE