Canoe Sprint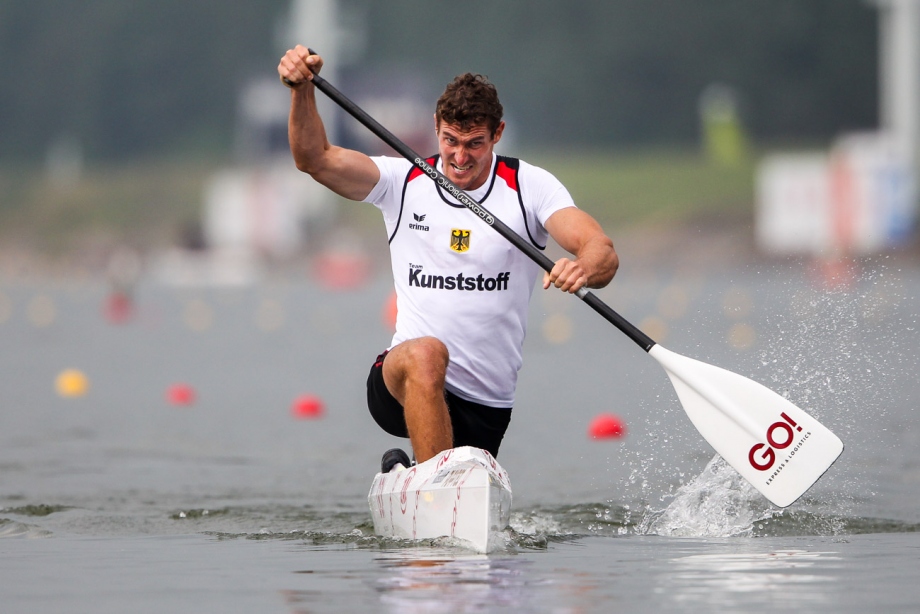 A new year, new events, but Olympic champions doing what they do best – the 2017 ICF Canoe Sprint season set the scene for what promises to be a gripping campaign leading up to Tokyo 2020.
There will be several significant changes to the Olympic program in Tokyo, most notably the introduction of women's canoe events, the removal of the men's K2 and C1 200, and the change from 1000 to 500 metres for the men's K4.
The changes gave added impetus for the women's canoe program, and saw a very different approach to the men's K4 crews, with many teams opting to mix sprint and distance specialists.
The 2017 World Championships in Racice was everything a sport's premiere event should be. Big crowds, first-class facilities, and the very best athletes on the planet.
Any thought the big contingent of Rio gold medallists in action might be suffering some form of post-Olympic hangover was put to rest early, with big-name athletes Brendel, Carrington, and Heath, along with the German men's K4 and Hungarian women's K4, all storming to the top of the podium.
After a slow build-up through the world cup season, 29-year-old Brendel was in unstoppable form in Racice.
The triple Olympic gold medallist and five-time World Champion added another three titles to his name in Racice, winning gold in the men's C1 1000, the C4 1000 and the C1 5000.
"After the Olympic season it's a very big year for me to win this race because I had a long break, so very good the season has ended for me with a world title," Brendel said.
New Zealand's two-time Olympic gold medallist and five-time world champion, Lisa Carrington, added another two golds to her record, securing the K1 200 and teaming with Caitlin Ryan for the K2 500 titles.
"I do really enjoy it, I love going out there and performing, and the girls that I'm racing against inspire me to race as fast as I can," Carrington said.
"I love doing every event, and I'm lucky to have that chance only because I have such a great team behind me."
Great Britain's Liam Heath backed up his Rio K1 200 gold medal with a strong 2017 season, culminating in the world title in Racice.
"I felt the most pressure going into the first World Cup, because you don't know what everyone else has been doing over the winter," he said.
"As soon as you get that first race you get an idea how they're going, and how you're going, and I've always believed no-one can put more pressure on you than yourself to do the things you want to do, and you're in complete control of that, so that's how I've dealt with it."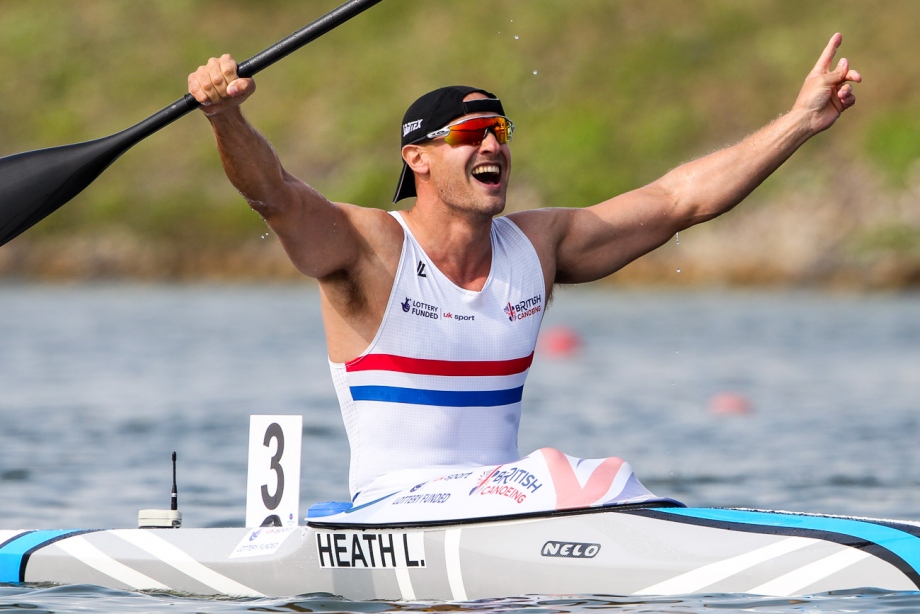 The women's K4 500 was one of the most eagerly anticipated races of the 2017 World Championships, with New Zealand and Germany both jockeying to overthrow a Hungarian crew vastly different to the quartet that won Olympic gold in Rio.
But underlining the enormous depth of women's talent in Hungary, the crew of Tamara Takacs, Erika Medveczky, Krisztina Fazekas-Zur (the only remaining member of the London and Rio gold medal crews) and Ninetta Vad proved too strong for Germany and New Zealand in an epic final.
"I was expecting a very hard and close race, but we made our plan well and stuck to that well," Fazekas-Zur said.
"We always believe that this event is very strong for us, so we really want to win all the time. Sometimes it doesn't happen, but usually we manage to win."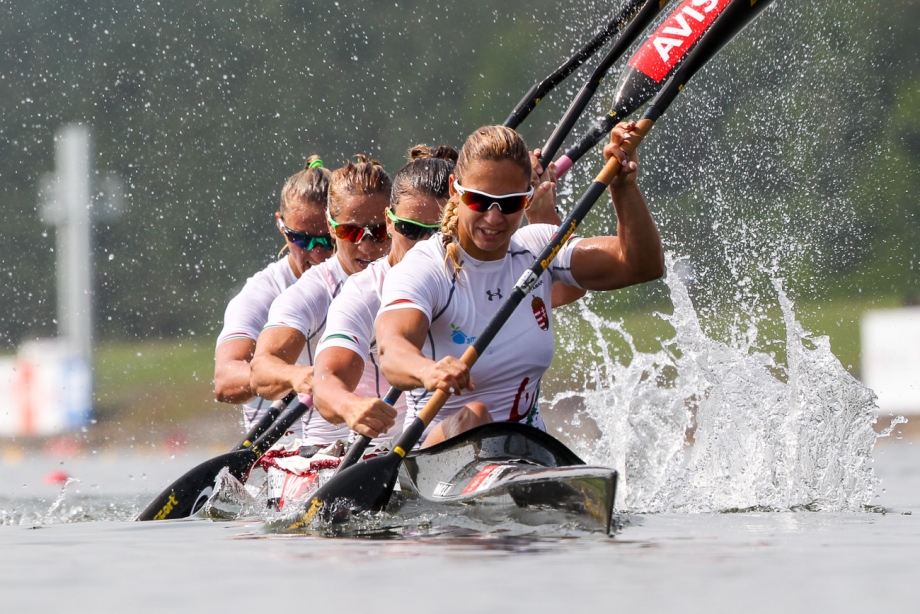 2017 saw a new approach to the men's K4 event, with the Olympic distance shorted from 1000 to 500 metres. It meant a rethink for the world's best teams, and it was Germany – gold medallists in the 1000 in Rio – who adapted the quickest by winning gold in Racice.
This year Germany put two sprinters and two distance paddlers in together, and tasted immediate success.
Speedsters Max Lemke and Ronald Rauhe dug deep to stick with workhorses Tom Liebscher and Max Rendschmidt to finish clear of Spain and the Czech Republic.
"It's a good starting point for us, because we put the new boat together, it makes us look forward to the next three years together," Max Lemke said.
"It gives us some confidence for the next three years."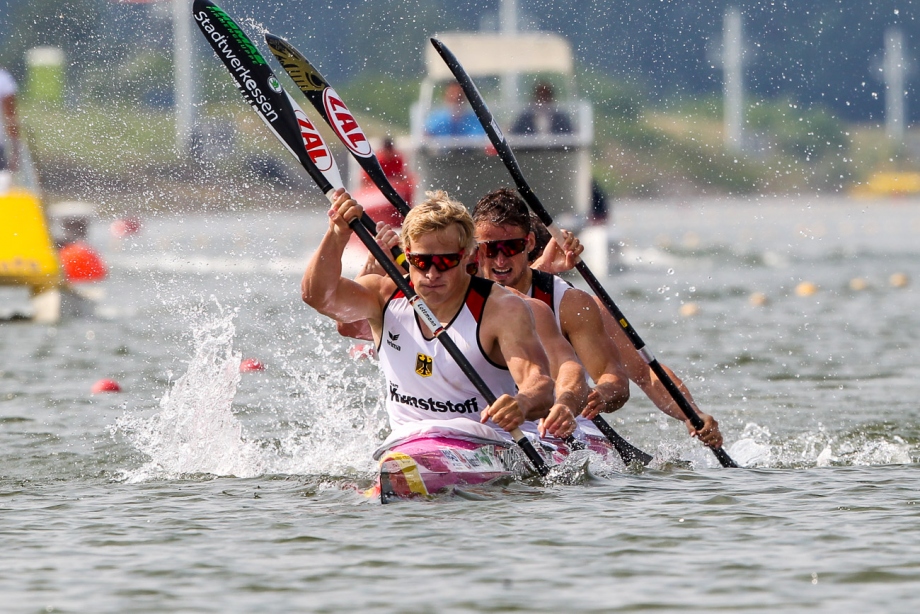 Liebscher showed he is an athlete to watch in the lead-up to Tokyo with a surprise win over a crack field in the men's K1 1000.
"Before the final I talked to my coach, and he told me everyone in the race can win a medal," Liebscher said.
"I knew I was strong in the finish, and there were just two boats next to me. There are a lot of my friends here because my hometown is only one hour away."
Canada, Belarus and Hungary all made early inroads during 2017 in the women's canoe events, but it was Canadian Laurence Vincent-Lapointe who came out on top at the World Championships, winning both events which will make their Olympic debut in Tokyo – the C1 200 and the C2 500 – the latter with Katie Vincent.
"Today I felt more confident, and I went even faster, so I'm incredibly surprised and happy," Vincent-Lapointe said.
"This year I've got to paddle more with my C2 partner, and it's made me more challenged in every practice, and that has made me faster."
Germany's Yul Oeltze and Peter Kretschmer won the men's C2 1000, chasing down a tiring Cuban crew in the shadows of the finish line.
"This year has been very good for the Germans, because it is after the Olympic Games and everybody trained hard for the Games," Kretschmer said.
"Everybody took the good conditions from the Olympics through to the World Championships. We will take a little break now and then try and be as good for Tokyo as we did for Rio."
Belarus's Volha Khudzenka upset New Zealand's Lisa Carrington in the K1 500, while there was victory at last for Serbia's Olympic K2 1000 silver medallists, Marko Tomicevic and Milenko Zoric.
"This means a great deal for us, because we have prepared a lot," Tomicevic said.
"We were not fully satisfied after the Olympics, we have many silver and bronze, but now we are World Champions. And with that much difference, it's a lot for us."