Tokyo-bound athletes Ricarda Funk, Mallory Franklin and Benjamin Savsek showed they are in top form ahead of next month's Olympic Games, while Rio gold medalist Joe Clarke again reminded everyone how fast he can paddle on the opening day of the ICF canoe slalom world cup in Germany.
Sweltering conditions and a tough Markkleeberg race course made life difficult for many of the paddlers, but rewarded those who successfully combined technique and power.
Great Britain's Mallory Franklin posted two exceptional runs in the women's C1 in Prague, but couldn't follow it up in the final. On Friday the Tokyo-bound athlete was once again the fastest, posting an error-free 110.09 to finish well ahead of the Czech Republic's Tereza Fiserova, with Germany's Andrea Herzog back in third.
"It was a nice solid run I think, it's a really tough course, which shows with the results that are coming out, so I'm glad that I was able to hold it together," Franklin said.
"I'll just keep doing what I'm trying to do, and then hopefully at some point I'll put it all together."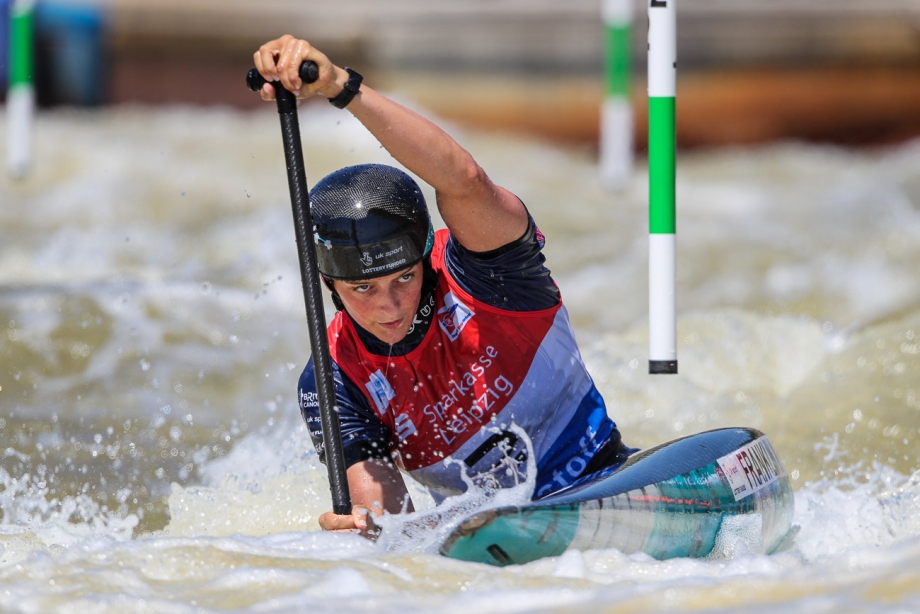 British teammate Joe Clarke is not going to Tokyo, but on Friday sent out a reminder to the rest of the men's K1 field just how fast he can be, posting a time 1.38 seconds quicker than the next fastest athlete – Tokyo-bound British teammate Bradley Forbes-Cryans.
"The top section went to plan perfectly, the bottom section I just dropped off a little bit, but I had plenty of time at the top of the course to absorb it," Clarke said.
"This is pretty similar to Lee Valley, and I had a win at the world cup in 2019, so hopefully I can have the same success here."
Austria's Felix Oschmautz, who will make his Olympic debut in Tokyo, finished third fastest.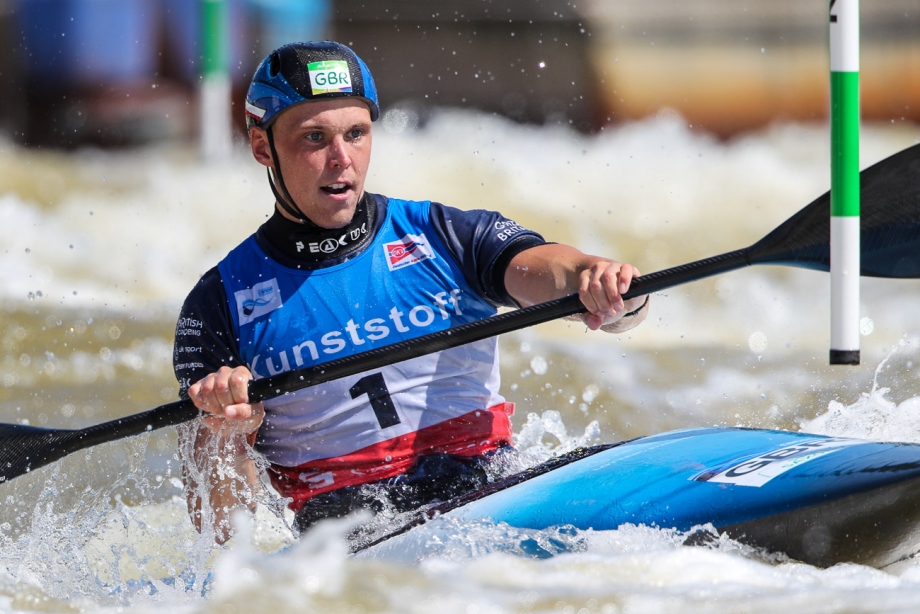 Germany's Funk had an uncharacteristically erratic final in Prague one week ago, missing a gate and touching two others to end up with 54 seconds in penalties. She said it was good to bounce back in Markkleeberg to record a time 0.46 seconds quicker than Australia's Jessica Fox, with Austria's Corinna Kuhnle third fastest.
"The course is quite challenging, especially the bottom part, but I'm happy with my result," Funk said.
"I'm happy to have had a good run, it shows that I can keep up with the girls. Tokyo is not far away, we are on the final steps, so it is good to have had a good run here."
Slovenia's Benjamin Savsek will head off to his third Olympic Games next month, and is in good form ahead of Tokyo. After winning a bronze medal in Prague last weekend, Savsek posted an error-free run to finish more than one second ahead of Slovakia's Alexander Slafkovsky, with Australia's Daniel Watkins finishing 1.92 seconds behind the Slovenian, in a time that included a two-second penalty for a gate touch.
"It's nice to be in first place, even if it is just qualifications," Savsek said.
"I'm satisfied with my run. I'm feeling good, it's a tough course, more technical but with power in the second half, so I'm satisfied with my run today."
The second ICF canoe slalom world cup will continue on Saturday, with finals in the men's and women's K1.
Find all the results from Friday's racing here.
Pics by Bence Vekassy