Spectators



@CanoeLaSeu
La Seu d'Urgell, capital of the l'Alt Urgell region, is a small city in the Catalan Pyrenees. It is situated at the confluence of the Segre and Valira rivers lies 700 m above sea level and is overlooked by the majestic Cadí ridge. It has 12.500 inhabitants and a is the gateway to the valleys of Andorra making it the most dynamic city in the region.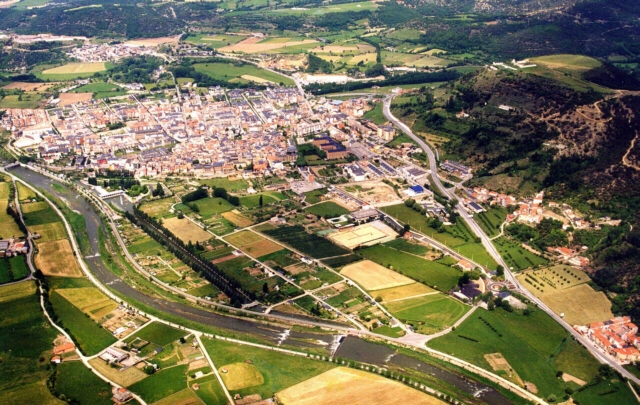 The competition come after spring and Pyrenees Cup (la Seu-Pau) and Segre Cup (la Seu-Ponts),strengthening a canoe slalom destination that will be reinforced on 2019 with Slalom and Wildwater-sprint World Championships in La Seu d'Urgell, global qualifying race for Olympic Games in Tokyo 2020.
What is Canoe Slalom?
It is an Olympic sport that is held on rivers or on artificial white water courses some 200 – 400 meters long, 260 m in the Olympic course. The aim is to complete a designated course, passing through numbered gates, without penalties and in the shortest time possible. When gates are green and white, the athletes have to pass them in the direction of current (downstream). When gates are red and white, the athletes have to pass them in the opposite direction. When an athlete touches a gate (with a boat, paddle or body) he/she receives a 2 second penalty. For the gates that the athlete fails or misses to pass, a 50 seconds penalty is received. The time taken to complete the course plus any penalties determines the paddler's score. The paddler with the lowest score wins the competition.
The boats used can be a kayak or a canoe (single or double). In a kayak the athlete sits and uses a double bladed paddle while in a canoe the athlete kneels in the boat and use a single bladed paddle.
In World Championships categories are, in individual and teams of three padlers:
K1M    Men's single kayak
K1W   Women's single kayak  
C1M    Men's single canoe
CIW    Women's single canoe
C2Mx  Mix double canoe
Wildwater-sprint
Wildwater racing is a speed competition. In sprint mode the distance is between 200m and 600 meters. In the parc del Segre course the length is 300m and the timing will be around 60 seconds.
In the World Championships compete the same categories as slalom, but the specific boats are fastest.
The first international race of wildwater sprint in the la Seu d'Urgell course, is scheduled for 1st and 2nd June 2019.
 Olympic Qualification System