2021 ICF CANOE SLALOM WORLD CUP FINAL PAU
Sustainability
Sustainable Development at the heart of the organization
The Pau Canoë Evénement Association continues its commitment to sustainable development and even more so this year!
The whole team is proud to announce the formalization of its "Sustainable Development, Sport is committed" label at the Silver level.
This label, awarded by the CNOSF, shows all the work we do to create sustainability and eco-responsibility in our events and more particularly in the Canoe-Kayak World Cup Final.
Now the next goal is to reach the GOLD level for the next editions!

In 2021, a partnership between the ICF and Starboard was launched with the aim of reducing the environmental impact of competitions. Starboard will help the FIC to make events climate neutral. As a result, the carbon footprint will be offset by planting mangroves in Myanmar.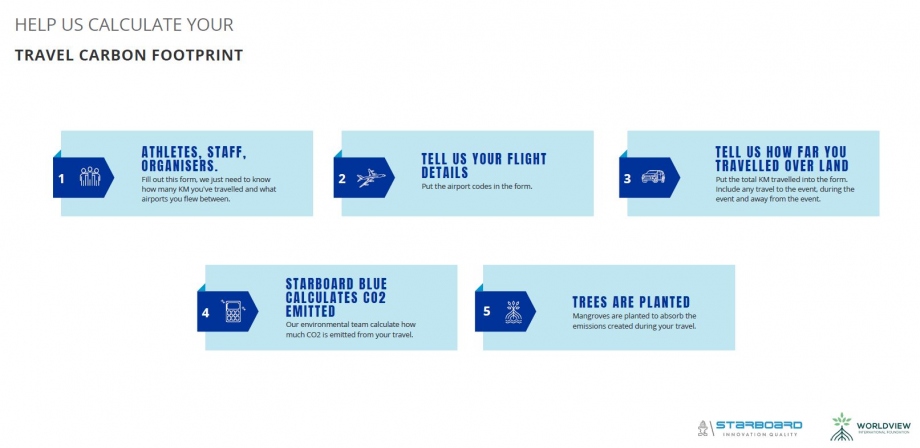 Activities and Sustainable Development
Saturday 04 September, 8:30 am, Cleaning the banks of the Gave de Pau
Pau Canoë Evénement and MAIF are committed to a Sport Planète event! Meet on Saturday 04 September at 8:30 am at the Base d'Eaux Vives du Pont d'Espagne in Jurançon for a morning cleaning the banks of the Gave de Pau. The cleaning session will be supervised by members of the Citoyens du Gave association. Free entertainment, open to all. Mandatory registration on https://forms.gle/urvK1dqmSFniBNnZA
 
Monday September 6, at 8:30 p.m., Cinema Evening at Méliès
Meet at the Cinéma le Méliès in Pau for a 100% canoe-kayaking evening. Entrance 4.50 €.
4 films on the program :
Rivières, les sentinelles du changement climatique, Marlene Devillez et Nicolas Caussanel, 28 min, français
Tara / Tears of Europe, Stephan Pion/ We are Hungry, 10 min, français
The Steepest Day, Jonas le Morvan et Eric Deguil, 18 min, français
Tears of Shiva, Mikel Sarasola et Friki Media, 31 min, anglais sous-titres français 

 
Friday September 10, from 5 p.m. to 6.30 p.m. and from 6.30 p.m. to 8 p.m., Lac d'Aressy, Discovery of Paddle Health activities
Come and discover the Health Paddle activities with the Pau Canoë Kayak Club Universitaire: collective boat navigation and initiation to stand up paddle. Two supervised sessions are available: from 5 p.m. to 6.30 p.m. and from 6.30 p.m. to 8 p.m. Free entertainment open to all.
Mandatory online registration: https://forms.gle/qtMZPV7s8eZQFUDm9
From Friday September 10 to Sunday September 12, in parallel with the competition, the public will be able to enjoy many Sustainable Development events for young and old!
 
Meet at the Environment pole: A real overview of local initiatives in favor of the environment, local associations welcome you to their stands!
 
Piribus:
The Piribus "Journey to the heart of the Pyrenees" is a traveling exhibition traveling throughout the Pyrenees. The Piribus is a selection of views articulated around 4 themes (rocks, landscapes, nature and people) to discover in a quirky way the massif where many singularities are expressed. See you at the entrance to the site! More information on: https://www.adnpyr.eu/fr/piribus-2/
 
Agence de l'Eau Adour Garonne:
The Adour-Garonne water agency, which works for a sustainable and united sharing of water resources, will present to you in a fun format the issues of water in collaboration with the Waterfamily. More information on: https://www.eau-grandsudouest.fr/
 
Ecocene:
Ecocène invites you to come and talk about Biodiversity through the discovery of Animal Traces and Indices and in particular footprints but also by coming to deconstruct received ideas about nature. More information on: https://www.ecocene.fr/
FFCK : the national environment comission presents its tools, projects and actions in favor of the environment, nautical heritage and practice sites
 
Fédération de Pêche des Pyrénées Athlantiques:
The Pyrénées Atlantiques departmental fishing federation invites you to come and discover its great fishing simulator. More information on: https://www.federation-peche64.fr/
 
Migradour:
The Migradour association invites you to come and discover the migratory fish of our rivers with its life-size reproductions. More information on: https://www.migradour.com/
 
Avenir Zero Déchets:
The Avenir Zéro Déchets association invites you to discover their tips for reducing daily waste and learn how to make a sponge, pouch or bag yourself from old clothes! More information on https://avenirzerodechet64.fr/
 
Citoyens du Gave:
What do we find in the gave…? Come and find out. More information on: https://www.leolagrange-pau.fr/citoyens-du-gave/
 
#Marredescrados:
The town of Gelos presents its #MarreDesCrados action with the associations that support it around playful activities. More information on: https://www.gelos.fr/actualites/marredescrados
 
Bouchons d'amour: A small gesture for a great action
Recycling plastic caps: a gesture of mutual aid, citizen, and ecological. Come and join us at our stand, we will explain the Bouchons circuit: Collection, recycling and assistance to people with disabilities. More information on: https://www.bouchonsdamour.com
 
The bicycle workshop:
Come and have your bike checked by going to the World Cup thanks to the setting up of a mobile workshop where cyclists will be provided with the educational and technical skills of the experts of the "bike workshop" association as well as the necessary equipment. . In addition, we offer you the possibility of making your bicycode marking thanks to the agglomeration of Pau.
 
 
Other stands will also be there to help you discover their missions:
MAIF:
Maif, partner of the World Cup Final, is involved in Sport Planète events. Come and drop off your used sports equipment in the ecoboxes provided for this purpose and discover the "A bottle in the sea" exhibition bringing together athletes and the environment. More information on: https: // entreprise.maif.fr/engagements/environnement/promouvoir-sport-ec ...
 
Tourist Development Agency:
Come and meet tourism professionals to organize your future nature holidays in Béarn and the Basque Country! More information on: https://www.tourisme64.com/

Trippez:
Trippez presents a collaborative platform that allows individuals and professionals to rent their sports equipment. You will find, among other things, canoeing, paddleboarding, surfing, trekking, cycling and fitness equipment! More information on: https://trippez.fr/
 
Decathlon:
Come and discover ITIWIT products, the Decathlon paddle sports brand. More information on: https://www.itiwit.fr/
 
Eshop FFCK:
The FFCK Eshop is the brand for all paddle sports enthusiasts. You will find FFCK products, LaTribu products but also a selection of Multi-brand products. And why not a paddle machine challenge! More info on: https://www.eshopffck.com/
 
Canoe-Kayak exhibitors:
About ten exhibitors will exhibit all the equipment necessary for the practice of Canoeing!