Czechs enjoy a big week in Switzerland
The Czechs love whitewater paddling, especially slalom and wildwater. They are as at home in the bubble and froth as most of us are in a bath on a Saturday night.
One who seems to enjoy it more than most is Martina Satkova. At the 2018 ICF Wildwater World Championships she had an absolute ball, winning four gold medals across C1, K1, C2 and K2. Such was her form, she could have paddled down the Muotothal, Switzerland, course in a bathtub and saluted the judge.
She also picked up a silver and a bronze medal on the final day, and ended the championships by professing her love for Muotothal.
Czech teammate Ondrej Rolenc also seemed to enjoy himself in Switzerland, picking up two gold medals, including a first ever C1 classic.
"For me this is more important because it's my first win in the classic race," Rolenc said.
"I've won the three sprint world titles, so for me this is very satisfying."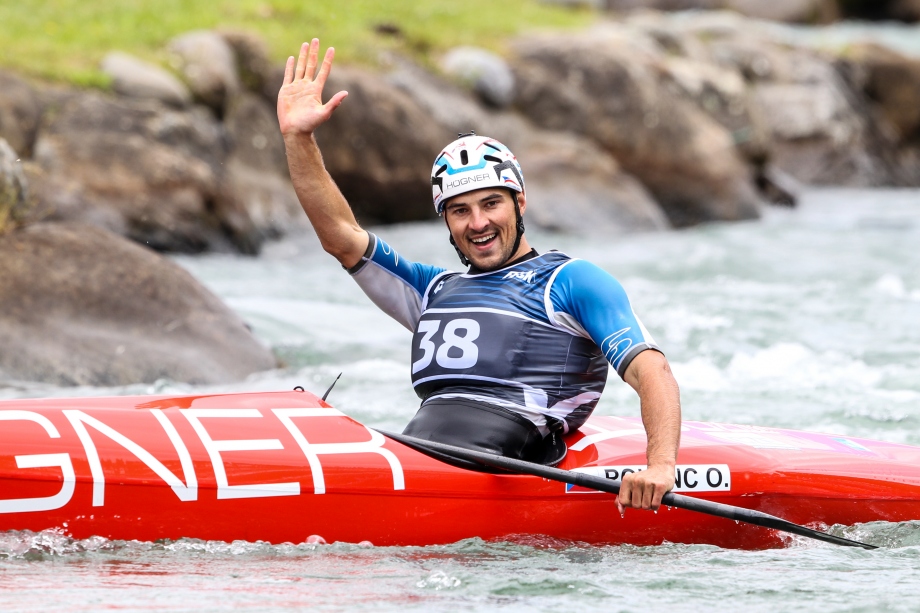 Slovenia's Simon Oven showed his liking for the Muotathal course with a win in the men's K1 classic, in the process becoming the first Slovenian to win a world title in the men's K1 classic.
"Last year I won the world cup here, so I knew I could do really well," he said.
"The water is really good, there were lots of waves and stoppers, so you can have lots of fun.
"It's a really special feeling to know that you are first in your country. We were aiming for the win and we did it."
For the third time a French athlete took home the silver, this time Paul Jean in a time just over four seconds slower than Oven.
But the French finally broke through in the men's C2, with Stephane Santamaria and Stephane Dazeur showing they are the premiere men's C2 paddlers in the world with victory in the classic, to follow on from their sprint world title in Pau last year.
"It's a short classic race compared to others," Dazeur said.
"Usually they are 15 to 20 minutes, this one was only 12 minutes, so we have not time to waste, we have to paddle strong to keep the speed of the boat.
"If you waste just a few seconds, the boat slows down and it is very hard to get your speed back after that."
Italy picked up a gold in the women's C2, with Alice and Cecilia Panato getting the glory ahead of Germany's Verena Sulzer and Maren Lutz.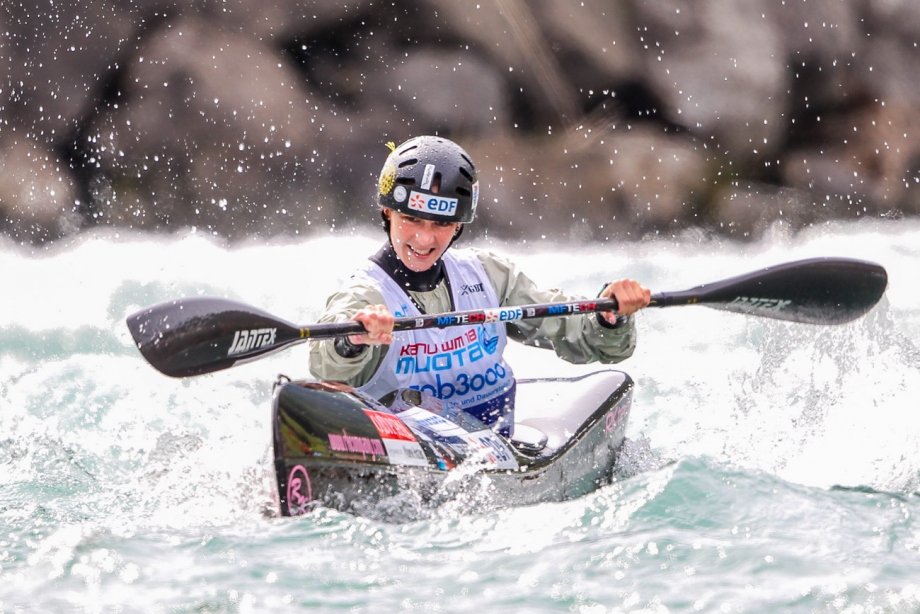 Frenchwoman Manon Hostens took the gold in the women's K1, relegating Satkova to a rare defeat on the Swiss waterway, while fellow Frenchwoman and defending world champion, Claire Bren, took third.
"This is so amazing, in 2016 and 2017 I finished second and this is my first world title in K1," Hostens said.
"It's so amazing. Martina has had such a wonderful world championships, so I'm very very happy."
In the men's C1, Slovenia's Blaz Cof finished ahead of Czech pair Marek Rygel and Ondrej Rolenc, denying the latter a fourth world title, but a first ever title for the Slovenian.
"It's pretty amazing, I still can't believe it," Cof said.
"I was really struggling over the past couple of days down the course, the water level is really low down the river. I changed my course after yesterday so I really didn't know what to expect.
"When I saw the result at the end, I knew it was enough for a medal, but I wasn't sure which one."
Anze Urankar of Slovenia went into the K1 as the defending world champion, but he also had to settle for third. He was denied gold by fellow Slovenian and former world champion, Nejc Znidarcic, with another Slovenian, Vid Debeljak, second.
"This meant a lot to me, it's my third world title, I've wanted it for six years now," Znidarcic said.
"I've been five time second, every time I've made a little mistake. So now I'm really emotional. I usually aren't, but this time it means a lot.
"I'm not disappointed when I finish second, if I put in a good run. And today was a good run."
And in the women's C1, France's defending world title holder, Claire Haab, finished eighth, with gold going to Italy's Cecilia Panato, silver to Czech Marie Nemcova, and bronze to the Czech paddler Satkova.
The 2019 ICF Wildwater World Championships will be held in La Seu, Spain.