Canoe Slalom Olympic day 3 review and day 4 K1M medals preview
Denis Gargaud Chanut was crowned as France's latest Olympic canoe slalom champion. First, a review of the C1M semi-final and final followed by a preview of what to expect on Wednesday for the K1M semi-final.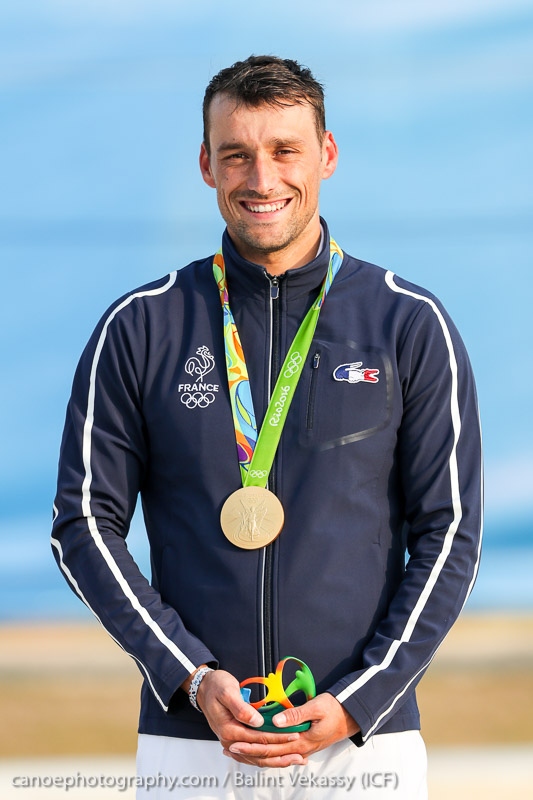 | | | | |
| --- | --- | --- | --- |
|   | Name | Country | Time |
| 1st | Denis Gargaud Chanut | FRA | 94.17 (0) |
| 2nd | Matej Benus | SVK | +0.85 |
| 3rd | Takuya Haneda | JPN | +3.27 |
The Olympic rivalry between France & Slovakia in C1M continues. Both Denis Gargaud Chanut & Matej Benus have maintained the legacies of Tony Estanguet (FRA) and Michal Martikan who combined won 8 Olympic medals.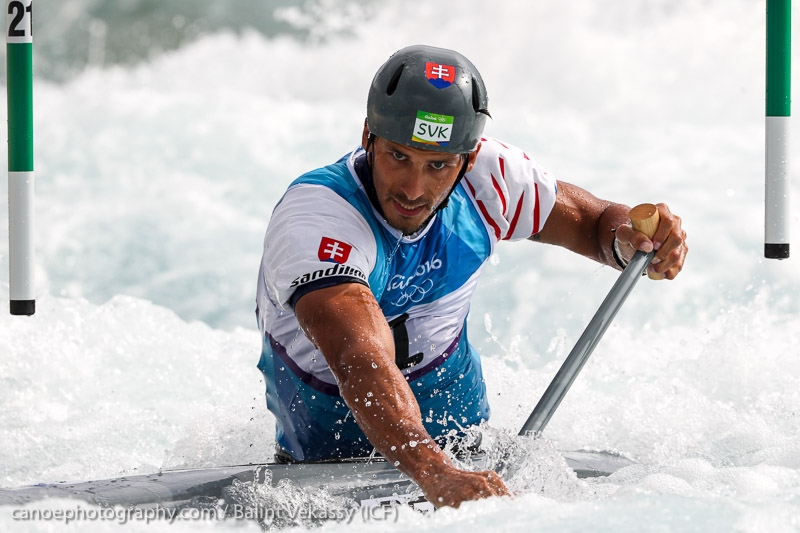 Benus (SVK) laid down the fastest run of the semi-final and final, until eclipsed by a stunning 94.17 secs run by previous French World Champion Gargaud Chanut.
Takuya Haneda's bronze medallist is the first ever Olympic medal for Japan and importantly comes 4 years prior to the Tokyo 2020 Olympics. Haneda had previously been 7th in London and 5th at the 2014 Deep Creek World Championships.
London Olympic silver medallist, Sideris Tasiadis (GER) was again the fastest in the semi-final as he had been in the heats. A touch on gate 9 pushed him outside the podium to finish 5th. Beijing silver medallist, David Florence (GBR) uncharacteristically picked up 2 touches on gates 13 and 21. Florence had been the quickest in heat 1 but faltered before gate 1 on the new course in the semi-final.
The Olympic C1M final provided personal bests for many paddlers including Vitezslav Gebas (CZE), Benjamin Savsek (SLO), Casey Eichfeld (USA) and Jose Carvalho (POR). 
Day 4 - K1M semi-final & final preview – Wednesday, Aug 10
In the Olympics since Barcelona, we have had 3 German Olympic Champions, 2 Italian Champions and one French. Will this trend continue? Or, will youthfulness from the Czech Republic or Slovakia top experience from Slovenia.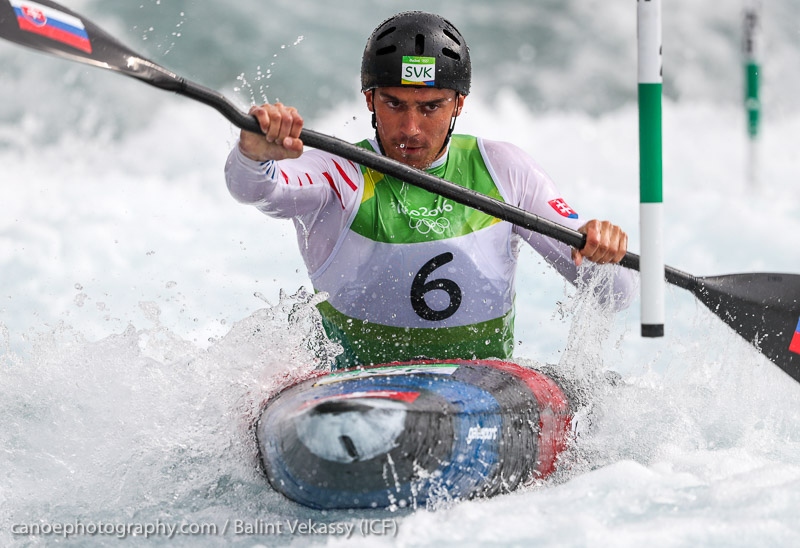 Schedule for the K1M on Wednesday
13:30 / 14:17 – Men´s Canoe Single (K1M) – Semi-final
15:15 / 15:47 – Men´s Canoe Single (K1M) – Final
16:04 / 16:11 – K1M Victory Ceremony
Progression for K1M
Heat winner Giovanni De Gennaro (ITA) will be the last paddler off in the semi-final.
Paddlers to watch in K1M semi-final
The Olympic medallists competing in Rio semi-final is:
Hannes Aigner (GER) – bronze London 2012
The World Champions competing in Rio semi-final are:
Jiri Prskavec (CZE) - 2015

Peter Kauzer (SLO) – 2009 & 2011

Sebastien Combot (FRA) - 2007 
World Cup series champion competing in Rio semi-final is:
Peter Kauzer (SLO) – 2009, 2011 & 2015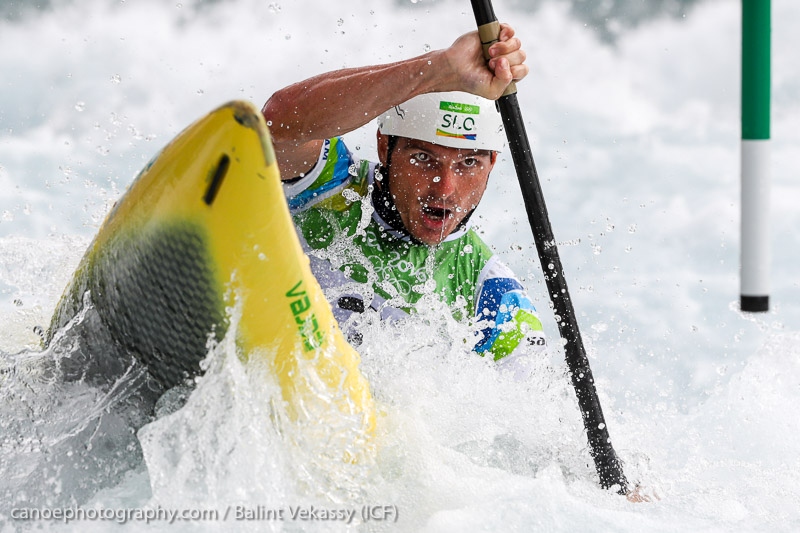 Experience versus youth
The K1M class has three-time Olympian Peter Kauzer (SLO) and two-time Olympians Hannes Aigner (GER), Mike Dawson (NZL) and Kazuki Yazawa (JPN). Conversely, there are five U23 young guns with nothing to lose; Jiri Prskavec (CZE), 19-year-old Jakub Grigar (SVK) pictured above, Michal Smolen (USA), 19-year-old Mario Leitner (AUT) and local Brazilian hero Pedro Goncalves.
Keep tuning in
Tune in tomorrow for the race analysis of K1M semi-final and final as well as a preview of the C2M & K1W semi-final on Thursday.
Follow the live Olympic canoe slalom race commentary on Twitter @PlanetCanoe or search hashtag #ICFslalom