Deodoro canoe slalom legacy
Here we explore what this Rio Olympic event has meant for canoe slalom in Brazil. I have been following the Brazilian team since London 2012.
In 2013, I described them as "young, highly passionate and motivated team who don't give up". The Brazilian team has advanced incredibly in the last few years. We have seen them in World Championship semi-finals, a final in C1W, and now an Olympic final, where Pedro Da Silva [aka Pepe Goncalves] finished 6th. It cannot be denied that their rise has been meteoric.
Even before the Games had begun, Goncalves had commented that the legacy of the Games for the canoe slalom in Brazil had already begun. "Where was Brazil in the World of canoeing 4 years ago?" he had commented.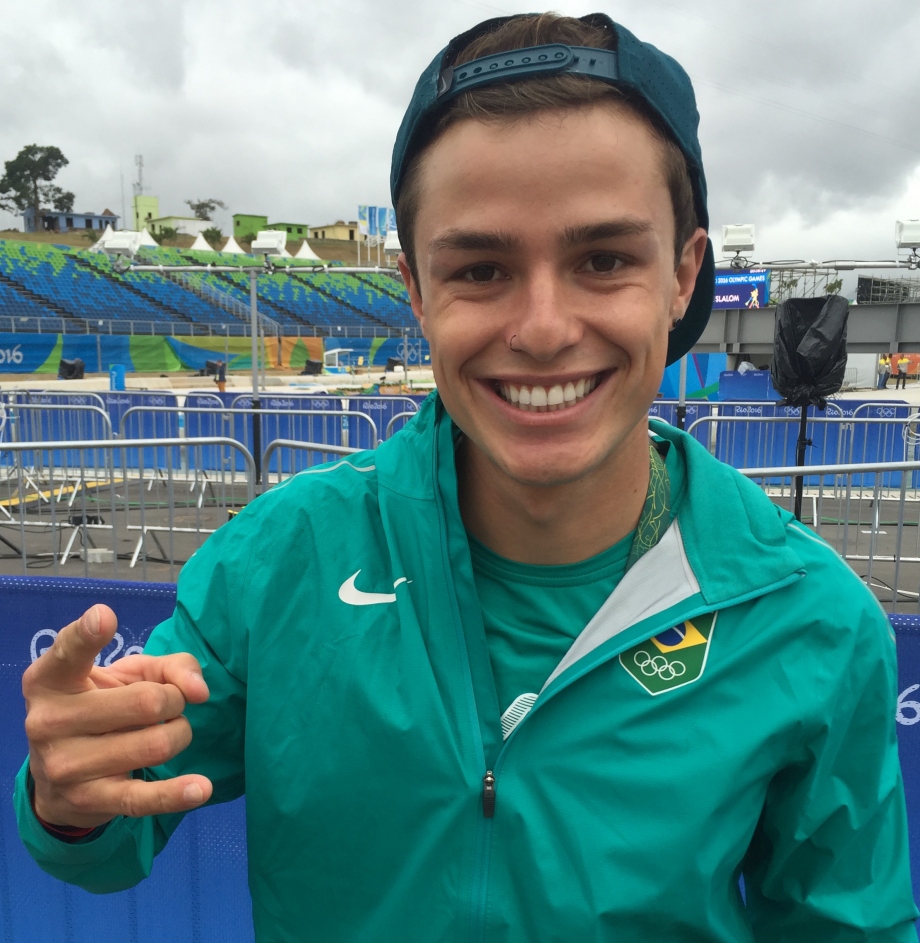 He has rightfully achieved local hero status. His Olympic K1M final run was only 1.63 seconds down on the Olympic champion. In 2012, he was ranked 100th in the World!
"The investments in the Games brought foreign technicians (Ettore Ivaldi (ITA), Guille Diez-Canedo (ESP) and Jordi Domenjo (ESP). They changed our idea of canoe slalom", describes Goncalves.  
"I think it was a milestone for Brazil, we competed at a higher level, we pleased the fans that paddled along with us, kids want to get into canoeing because they saw canoeing on TV! Says Goncalves. I think from today canoeing Brasileira can be considered a world power. The Olympic legacy here in Deodoro will be very important to training young paddlers and new champions!"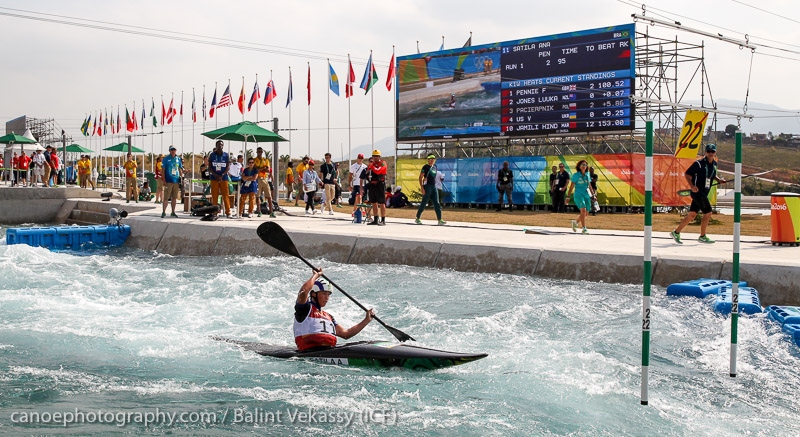 Former K1W Junior World Champion, Satila, 20, may not have yet delivered the potential so many of us have seen this season. She is currently 4th in the 2016 World Cup series final and will be racing in both Prague and Tacen. She is also an accomplished C1W paddler. She could be back with a vengeance in K1W, C1W or both for 2020. Satila is an anchor in this young team, pushing all of them to perform better.  
In the C2M semi-final, Charles Correa & Anderson Oliveira were the 4th quickest crew to the 2nd split before incurring a series of penalties before the finish line. They did make the World Cup 1 final and I am sure we will see them in another final soon.
"I think people from Brazilian canoeing saw it at a whole different level", says technical coach Guille Diez-Canedo. "They were very involved in the organization, which will give them a completely different insight about how races are run. This will improve canoe slalom in general here, as people from the inside can now envision something they weren't used to.
Brazilian Team Manager and coach, Ettore Ivaldi commented; "The projects to organize the slalom World Championships in 2018 and then Junior & U23 World Championships in 2019. Sure is that to keep this structure is necessary to invest a lot of money and especially knowledgeable staff." 
In Brazil, the team has its historical roots in Foz do Iguacu. The Brazilian Olympic team has been living temporarily in Rio, which is now the home of this tremendous state of the art facility.  
"The Federation want a National Center here for top level and one project for juniors, which will stay in Foz do Iguacu", adds Ivaldi. "The legacy of the course in Deodoro will be recruiting children to practice canoeing, which will be fantastic."
When all the Olympic dressing is stripped away, the main centre building remains, Olympic channel and separate 200-metre training channel. The economy of Brazil may draw parallel with Greece. However, the Hellinikon Athens course had profound disadvantages. The significantly higher head of pumped water and the training channel could only be fed through the main channel. This meant that the venue was uneconomical to run.
We have seen thousands of the local Deodoro population take to the chlorinated lake as an outdoor swimming pool. We understand the water quality requirements are high in Brazil, maybe reflecting the warm climate, ideal for bacterial growth. Irrespective of how high they build the wall around the X-Park, the locals are likely to find their way in. Whether they are willing to pay to use this outdoor swimming pool playground is another matter.  
"A lot will depend on what will happen in Brazil at the end of the Olympics at political situation", said Ivaldi. 
The ICF Canoe Slalom World Championships are confirmed at Deodoro for 2018. As a slalom community, we would really like to be back here.
"The people I've met have always been friendly and welcoming. I hope the Games inspires the nation and leaves a legacy for the people." Said Olympic medallist, Jess Fox (AUS).
"The course in Deodoro could serve European countries for winter training which is also good for Brazilian canoeing. It will bring the latest equipment to Brazil and allow us to watch elite athletes training."
Most fundamental will be the sustained investment to retain Ivaldi and their coaching staff so that this still young and developing team can reach its greater potential in Tokyo.
Keep tuning in
In our next post, we look at the remaining season, 2017 ICF World Championships in Pau and Tokyo 2020. 
Continue to follow @PlanetCanoe on Twitter and help use and promote the #ICFslalom hashtag.