Rio 2016 Olympic Games Canoe Slalom Qualification
As one might expect the qualification for nations for the Rio Olympics was complex, to say the least. In simple terms, there were two principle 2015 qualification events, where nations could qualify places for boats, in respective classes. 
The nations qualified boat places through the 2015 ICF Canoe Slalom World Championships which actually took place on the London Olympic course at Lee Valley as well as through the 2015 Pan American Championships. Other continental qualifiers followed later. Still with me?
The Olympic qualification system means that each nation only has the ability to send one boat per class. This process allocated the athlete quota space. 
Make-up of Rio Canoe Slalom nations
31 nations qualified one or more classes for the Rio Olympic canoe slalom. This compares to 30 nations, which competed in the London 2012 canoe slalom event.
11 nations have qualified one boat in each class (K1M, K1W, C1M and C2M), meaning they have 4 boats and five athletes, as the C2 includes two paddlers. David Florence (GBR) & Casey Eichfeld (USA) are competing in both C1M and C2M classes.
Team Selection
The actual selection and nomination of the athletes to fill the places started after the Lee Valley World Championships last year. The Great Britain selected their team as far back as last November.
"The team's aim in selecting an Olympic team early was to allow that team to be as prepared as possible taking advantage of every training camp available in Rio", describes Fiona Pennie (GBR:K1W)
"Now, barring the Brazilians, we are the most experienced paddlers on the course. It has also allowed us to tailor our season specifically towards the Games without having to think about an early season Olympic selection", she added.
On August 7-11 the Deodoro whitewater centre in Rio will be welcoming 84 world class elite paddlers in 74 boats to compete in the four medal events.
Exceedingly tough standard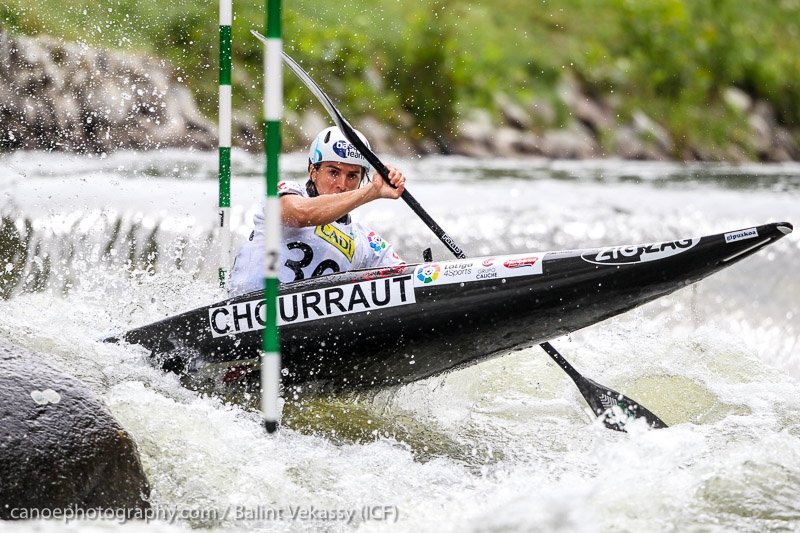 The analysis of the participating paddlers reveal
8 Olympic medallists

14 World Champions

3 of 4 current ICF World ranked number 1 boats at the end of June 2016 after World Cup 3
"Czech kayak is currently one of the best in the World and I am very happy that I can be the one to represent my country at the Olympics. It was a tough battle to get to this point but making the dreams come true is never easy," says Jiri Prskavec (CZE:K1M).
In a new exciting twist, there are no previous Olympic gold medallists in canoe slalom who have qualified so we are guaranteed new 1st time Olympic Champions in each class.
So in each nation the stakes have gone up for that one Olympic qualification spot and we find ourselves in a position where defending Olympic or reigning World Champions have failed to qualify and so miss out on competing in Rio in August; these sadly include Daniele Molmenti (ITA:K1M) and Emilie Fer (FRA:K1W). Tony Estanguet (C1M: FRA) & Tim Baillie (GBR:C2M) both retired. The current World No. 1 Alexander Slafkovsky (SVK:C1M) has not qualified to race in Rio.
At the French selection race, 2007 World Champion Sebastien Combot and 2014 World Champion Boris Neveu were still tied in the fourth selection event. Sebastien Combot won his selection for France by 6 hundredths a second in the very last run of the final selection event.
Keep tuning in
Tomorrow's post starts our spectators guide to the X-Park Deodoro canoe slalom venue. Future posts will explore the four respective classes in detail and the individual paddlers.
We welcome your interaction. Remember to use hashtag #ICFslalom across all social media. Please comment through @PlanetCanoe on Twitter